Starting a Roofing Business
Are you planning to start a roofing company? Are you already operating a roofing business but just aren't sure if all your bases are covered? Have you looked into your operating efficiency and are you wondering if your expenses are too high? Are you harnessing the benefits of technology with tools uniquely designed to start roofing jobs right off the bat?
Since 2012, iRoofing has been working with thousands of contractors across North America. We've gained more than a little insight into what new roofing companies might be missing; what established roofing operations can be doing better; and what those success secrets are among the best-of-the-best roofing businesses.
Let's start out with the basics of starting a roofing business and establishing yourself as a legitimate specialist in this exciting field.  After reading this article and researching information specific to your local market, you'll be better prepared to run your new roofing business like the best of breed competitors you'll be up against.
Like the old saying goes, don't bite off more than you can chew!  If you are about to start a roofing company, it's okay to think big, but don't expect to get rich overnight. Start out small and don't overreach or overspend on infrastructure and marketing.  If you build your business slowly and prudently by controlling your overhead, you'll reach your goal sooner and avoid nerve-racking cash flow issues.
A certain amount of investment upfront is going to be required, so like all businesses you'll be starting at a deficit. By carefully managing your expenses, focusing on getting a few projects under your belt, and most importantly, doing a great job on those projects, income will begin to flow as will new opportunities. You'll gradually work down your debt and, in time, you, your partners and your employees can begin to enjoy the fruits of your labor.
Just Getting Started - Pro Tips
Think big – but start small, and don't overreach
Expect to invest and operate at a deficit, initially
Manage expenses very carefully
License, permits, and becoming "legit"
One of those upfront expenses you'll be dealing with is getting licensed as a business and as a roofing contractor. While there is no blanket requirement for the entire U.S., some states have licensing and bonding requirements in order to operate as a roofing specialist. Most states and in Canada contractors are required to have a general contractors' license. Different types of general contractors' often need special licensing. This normally is gauged on the value of the jobs which fall under a specialty. Since roofing projects are generally high-ticket items, many states have requisite roofing licensing and certification rules. At the same time, many states don't require any license, no matter what type of work you do. You only need to register with the State Contractors' Board or the local Department of Labor. License boards set rules and requirements aimed at protecting consumers, and preventing unscrupulous individuals from exploiting legitimate, compliant roofing companies by offering substandard services and/or materials.
In some places permits vary by locality, right down to counties and towns. Most of the information you need can be searched and found online.
Know your state's licensing rules for roofing specialists
Be aware: Permits vary by locality (counties, townships)
Register with the State Contractors' Board
Research How-To's on getting licensed
Lining up your insurance needs
Starting a roofing business requires lining up proper insurance coverage to protect your business and ensure the well-being of your workers and the property owners you're serving. Similar to contractor licensing requirements, your company's minimum insurance needs will vary according to your state. There are two main forms of roofing insurance, general liability and workers' compensation.
General Liability Insurance

for roofing professionals.

General liability insurance for roofing

covers you in the event any property damage is the fault of someone associated with your company.

Roofing Workers Compensation.  Workers' Compensation for roofing covers your employees should any of them become sick or injured on the job and can not return to work.
Commercial vehicle insurance.  Commercial auto insurance for roofing professionals

provides coverage for any vehicle owned or leased by your roofing business. If a driver of your vehicle causes an accident or damages property, your business is technically at fault, but if you have this insurance you won't have to worry.

Roofing tools and equipment "floater." 

This is another level of protection that you can add to your general liability insurance. This provides coverage for certain loss and damage to your expensive

roofing equipment.
While insurance can get expensive, the requirements exist to guarantee your business is protected from unexpected accidents that could lead to lawsuits.
Above all, avoiding insurance claims is your best bet. Practice safe roofing and adhere to rules concerning roofing safety gear for steep slope projects. Drive safely, especially if you're a high-tech roofer with a mobile application, like iRoofing. Wait until you're parked to check updates and never try to measure a roof with a phone version of the app if you're driving.  Following safe roofing and safe driving rules will reduce the hassles and added expense of increased premiums and claims settlement. Training your crew to follow rigorous precautions when working on site and commuting all over town in company vehicles is a good way for new business owners to demonstrate they care and they run a tight ship!
Know your state's licensing rules for roofing specialists
Be aware: Permits vary by locality (counties, townships)
Register with the State Contractors' Board
Research How-To's on getting licensed
Figuring out your marketing needs
Website.

Today, if you're going to run a business you better at least have a website. Visit a site like GoDaddy.com and find a website URL that hasn't been taken. You can build a website right there in GoDaddy or choose to have their consultants help you build one and get it online quickly. Wix and SquareSpace are other easy website creation apps.

Social Media presence.

Establish a corporate Facebook page and commit to frequently checking for any posts people put there. You can also create an Instagram page showing off your team, your trucks, and your recent projects. If you have time to juggle a few social media sites, dip your toes into YouTube and Twitter too, but at least get on Facebook!

Digital Ads.

Now, if you want people to find your website and Facebook page, invest in some digital advertising.  Try it yourself by establishing a Google Adwords account and a Facebook advertising account. There are plenty of How-To videos on YouTube to teach you the ropes.  A few hundred dollars can go a long way in getting local exposure among prospects searching on the Internet for roofing contractors.

Home Services Networks.

If you don't have time to manage your own digital campaigns, there are several home services networks, like HomeAdvisor, CraftJack and Roofx.co which can help you get leads. To learn more

visit the iRoofing blog

on this topic.

Direct Mail.

Postcards, flyers, and door hangers are inexpensive and can be effective in building your local awareness. See a roof in need of attention? Get the address, then do a quick roof report using your DIY mobile application for roofing. Create a flyer based on your professional roof report, complete with images of the property, and place it in the property owner's mailbox!

Truck Wraps.

Mobile advertising is great. Cool looking truck wraps send a positive message that can not be understated… just look at these "

wicked wheels of roofing

!"

Digital Pitchbook. 

Assemble a nice, illustrated presentation about your company including a team picture, before-and-after pictures of recent jobs, list of your licenses and certifications, testimonials from past customers, information on your roofing "process" information on the products you recommend, their warranties and your service guarantees. You can present this during a video meeting or on-site with your client.

Click here for more information

.

Off-Season / Pre-Season Marketing best practices.

We know you need a rest in the off-season, but as businessmen and women you're always thinking about growth and success. Software allows you to do proactive bidding and estimating with such speed, ease and affordability, that there's really no reason not to try some prospective marketing. 

Check out these 10 Ways to Prep for Roofing Season

.
Get your brand online with a website
Create social media accounts for your brand
Get the word out with a little advertising
Learn how to make the most of Home Services Networks
Make your trucks mobile billboards
Customize a digital "pitchbook" for tablets and phones
Leverage digital tools for proactive marketing
Running an efficient roofing business from Day-1
Define Your Service Area.  

It's really important to build a good, local reputation. Property owners want to know that their contractor has done work in the neighborhood or general vicinity. This goes a long way in building trust with the client from the outset. Plus, to control your overhead, it's best to keep work within a defined radius of your operation. When you show a potential customer a map of the projects you've done and he or she sees some of those jobs are just down the street, they'll know where you stake your reputation. A dynamic job locator map is built into the iRoofing apps and integrated into the software's light CRM.

Will you be a Storm Remediation Specialist? 

If you're going to serve customers in the aftermath of severe weather incidents, like tornadoes, blizzards, and hurricanes, you don't necessarily have to work in a tightly defined radius of your operations but you must be equipped to hit the road and go wherever the needs of an impacted community dictates.  Some storm specialists travel far across a region and into different states to serve customers. This type of specialty requires that you establish a sound infrastructure and response plan for your company. You will also need to understand the insurance pay-out policies for each project in which you get involved. Over the years, fast-money opportunities in the storm restoration segment of the roofing and construction business have earned skepticism due to contractors accused of taking advantage of people who've fallen victim to storm-related property damage. So, when considering a role in this specialized area of roofing, do so with a high degree of integrity and always with fair pricing. This area of roofing is vital in supporting communities impacted by severe weather events. Do the right thing and enjoy guiltless success! For information consult the United Association of Storm Restoration Contractors. The mission of the organization is "to raise the ethical standards of the storm restoration industry."

Harness technology.  W

hether you're new to the roofing industry or you operate a long-established roofing business, you can run your shop more efficiently with DIY software.  Instead of constant road trips in your expensive, gas-guzzling company vehicles, many tasks can now be done from your office or anywhere else you have a connection to the Internet. Measure, estimate, communicate, simulate new roofs, and order materials…all can be done from a single mobile application. Plus, technology enables you to proactively market your business by creating unlimited roof reports remotely and accelerating your bidding opportunities.
Check out these blogs for details on how to fuel your business with a full-featured, DIY roofing application like iRoofing.
Accounting for every expense. 

One thing you can't do as a business owner is lose track of your expenses. Every little business expense from January 1 – December 31 every tax year should be captured and recorded. Some of your biggest expenses include your office rent (whether you work from a building or from home), your vehicle gas, repairs, insurance and maintenance, tools, etc. Every major piece of equipment you own depreciates in value and that depreciation provides additional tax write-offs. Again, keep up with every expense using an application like Intuit or TurboTax and get an accountant to find the cost-saving best practices and tax loopholes.
Business Efficiency - Pro Tips
Choose a set local area to focus your services in
Storm Remediation Specialist? Get equipped and know about insurance
Use technology to save windshield time and expenses
Learn about the benefits of technology
Account for every expense, plus property and equipment depreciation
Picking out your roofing product lines & PREFERRED distributors
Your Materials. Will you do metal roofing? Solar?

  Most roofing contractors have certain materials they prefer to work with. Solar roofing and Metal roofing are specialties that require certain special skills and tools.

What are your Good-Better-Best material choices? 

Roofing contractors will usually select products that fall into cost and quality categories which amount to what represents their

good, better and best

recommendations. This helps property owners more easily make a decision based on their budget, and it moves the closing process along faster. Not all roofing materials are available in all geographic markets, so roofing pros must understand what their local roofing products distributors stock, then choose from those available products.

Choosing your roofing products distributor. 

By working with one or two established materials distributors, you can take the worries of late shipments and inaccurate deliveries out of the roofing process equation.  Here are some basic topics to consider when choosing a new distributor:

Find out how you can qualify for discounts associated with the quantity of material you order; payment terms that may save you money and any other transactional methods that can benefit your bottom line.
When a distributor assigns a dedicated sales rep to your account, that's a plus. The rep can learn your business needs and preferred products overtime and this will facilitate ordering and shipping.
Is the distributor you chose delivering your materials on-time and are they dropping off in a sensible and convenient location for your crew and out of the way of the property owners driveway and garage access? Did the distributor place pallets on grassy or landscaped areas that may upset your client? Choose a distributor that respects your client's property as much as you do. On-time delivery is key, as you don't want your crew waiting idly while they're on the clock.

Customized, digital roofing products catalog.

With DIY software, like iRoofing,  contractors have a customized

in-app digital products catalog

set up based on their location. So, in an instant they can be ready to show property owners what each product looks like — the color choices and the manufacturers warranties. Once the client picks out one or two favorites, those materials can be simulated right onto an image of the client's home or building. But, only with iRoofing is such a roof visualization possible.
Material Selections - Pro Tips
Set your specialty(s) – asphalt, metal, solar, flat/parapet…
Identify your preferred good, better and best materials
Choose a distributor you can count on
Use technology to access digital catalogs on-the-spot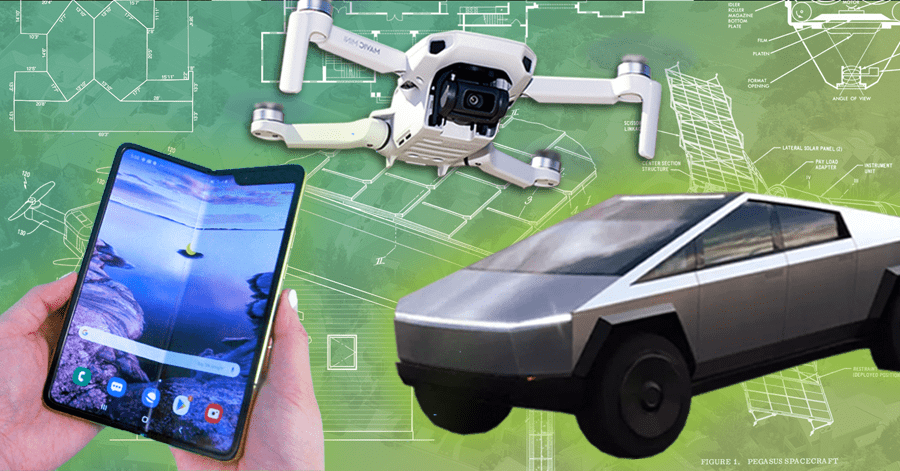 Becoming a Hi-Tech roofing pro
With a full-featured application like iRoofing you are able to gain efficiency through each pre-installation phase of the roofing process. 
Technology and the Pre-Sale process:

Measure roofs remotely

Prepare an instant estimate and qualify the lead

Technology's role during the sales process:

Present your custom pitchbook.

Here's how to make an impact

!

Show client's your past projects on a dynamic map

Create realistic roof visualizations for the client's property

With the in-app digital catalog, help clients pick out materials from any manufacturer

Technology and the Post-Sale process:

Use digital contracts and signatures to close deals

Send material orders off to any distributor from the app
No other software application provides this kind of a complete service.
On-the-job safety.  In addition to operating more efficiently and cost-effectively, technology helps you to better ensure safety among your crew, as it means fewer trips up a ladder.
Drones. 

Drones are no longer an expensive luxury for a roofing business. They now are an affordable and essential part of their toolset. Drones are invaluable in capturing overhead images with higher definition than satellite images. You can survey a roof close-up and at oblique angles. Property owners enjoy seeing photographs of their home or building from a drone's perspective, but more importantly drone imagery will help you enhance your measurement reports, roof inspections, roof simulations, and overall proposals. iRoofing offers an ideal drone—

the Mavic Mini

— for roofing pros. It's a nimble little aircraft with a great camera and a controller that fits onto your smartphone. This enables you to easily integrate drone image uploads into the iRoofing app and make them part of your client's visual assets.

Educating yourself about new products and technologies. 

Customers expect you to be the ultimate authority on all things roofing. Why shouldn't they?  It's up to you to know what the latest and greatest products are for your customers. So, keep up with news from manufacturers like Certainteed, GAF, Owens Corning, Atlas, Tamko, IKO, and Boral to name just a few.

Selecting subcontractors for other services. 

On most big jobs there are going to be services required that you don't specialize in nor have the equipment to provide. Property owners might want new gutters to go with their new roof; there will be waste that needs to be dumpstered and eventually hauled away. Perhaps the job requires port-o-lets, restoration of lawn damage, painting, etc. Aligning your company with reliable sub-contractors is important. You need to be comfortable that whoever you bring to a project, outside of your own crew, will treat the customer like you treat them. If anything goes wrong, you'll be the one that the property owner complains to.
Other Considerations - Pro Tips
Get familiar with doing all pre-sale tasks remotely
Produce impressive digital presentations that help close deals 
Use technology to get contracts signed
Be fast and "app-accurate" with digital product purchase orders 
Now... Off You Go into the Wild Blue Yonder!
In 2011, iRoofing started its small business with the goal of helping roofing companies bid more jobs and close more sales. We know how challenging it is to start a business and realize a profit. Whether you started your roofing business with technology as a primary tool or not, we admire you! We want you to succeed in this lucrative industry of roofing. If or when you finally discover that roofing technology CAN make your business more efficient, please turn to iRoofing. You deserve the best!