Throughout North America, especially in the northern states and Canada where winter often prohibits roofing work, the period (now) prior to the warmer months should be a time for preparation! We thought of a dozen things that might help you prep your business to make the most of the next roofing season. Add your comments below if you have additional ideas. Let's make 2021 a big, big year!
1. Put fresh posts on your company Facebook page
Neglecting your Facebook page makes people wonder if you're still in business. Start posting some fun and interesting memes, images, shared posts and consider announcing a "Preseason Special."
Recognize the new year. Tell website visitors you're ready to serve them as the roofing season begins to warm up! Your website should never sit there collecting digital cobwebs. If you have a blog and your most recent post is dated August 1, 2011, you have some work to do! Keep your site fresh!
3. Train new team members on drone operation
Fly the friendly skies of your service area incident-free by making sure your team gets outside to take a few flight lessons with your drone(s) and your most decorated pilot.
4. Remind existing customers to consider a post-winter roof inspection
As a courtesy, send an email to current customers and let them know that, if they have any reason to believe their roof took a hit from previous winter storms, you stand ready to inspect it.  Maybe they'll take you up on your offer.
5. Launch your marketing campaigns
Establish a strong awareness in your service area through targeted digital ads, print ads, and direct mail. Always have a banner ready to hang when local event-related opportunities arise. Those who inquired about your services in the past may still need roofing services. You have their contact information so tell them you stand ready to come to their roof rescue! Getting your name back out there conveys your company strength and your desire to serve.
6. Do some preemptive takeoffs on properties with aging roofs
Launch a preemptive strike! There are future customers out there who don't know that the roof over their heads might be about to spring a leak. Check out our ideas on how you can make use of unlimited, DIY roof reports by visiting this blog. And if you really want to deliver some shock and awe, use our Roof Visualizer to make a pitch your prospect will never forget! These preemptive bids will only take minutes.
7. Ask recent customers to give you a review on Yelp, Google, and Facebook
Good reviews are a roofers BFF! Happy customers love nothing more than taking a minute or two to tell the world what a great job you did on their property and what an immense pleasure it was to work with your team!  It's the American Way. They just need you to point them in the right direction.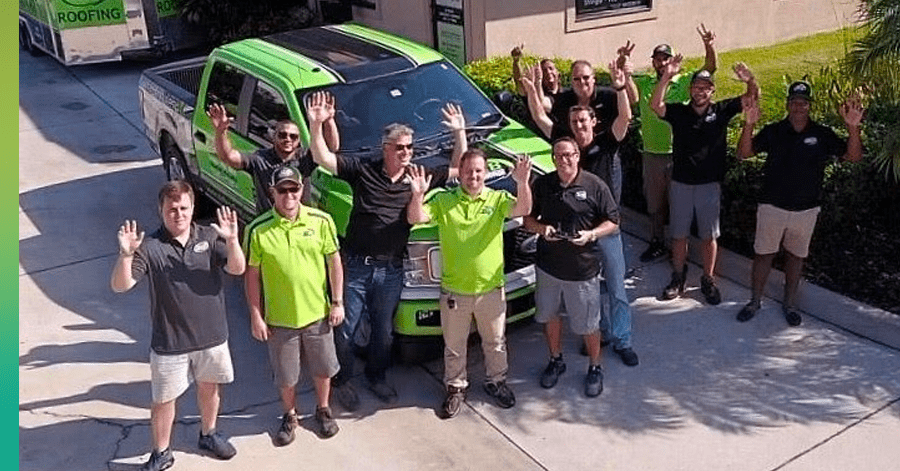 8. Spruce up your team apparel
Go forth and conquer as the roofing season gets underway, but make sure you and your whole team look clean and fresh in some bright new team apparel.  If last season's shirts and caps are faded or smudged, your new business prospects might not become your new customers. Pick up some hints on team apparel in our Dress for Roofing Success blog.
9. Make sure your vehicles are road-ready
Tires inflated? Check. Oil full? Check. Headlights working? Check. Avoid early season vehicle breakdowns. They've been known to cause nervous breakdowns! And, just like your team apparel, your trucks need to look spiffy, too. Just take it from the pros who were featured in the now-famous "Wicked Wheels of Roofing" blog.  
10. Sponsor a local little league team. Season starts in March!
Batter up to butter up potential new customers by giving back to the community. Little League season coincides with roofing season, so its a match made in Heaven. For a few hundred dollars you can get your company name on the back of at least 9 boys or girls jerseys, but you'll win the hearts of at least 18 moms and dads! Plus, the jam-packed stadiums hosting these intense match-ups are sure to include homeowners wondering how they're going to get their next roof replacement done.
And...IF YOU'RE an iROOFING SUBSCRIBER…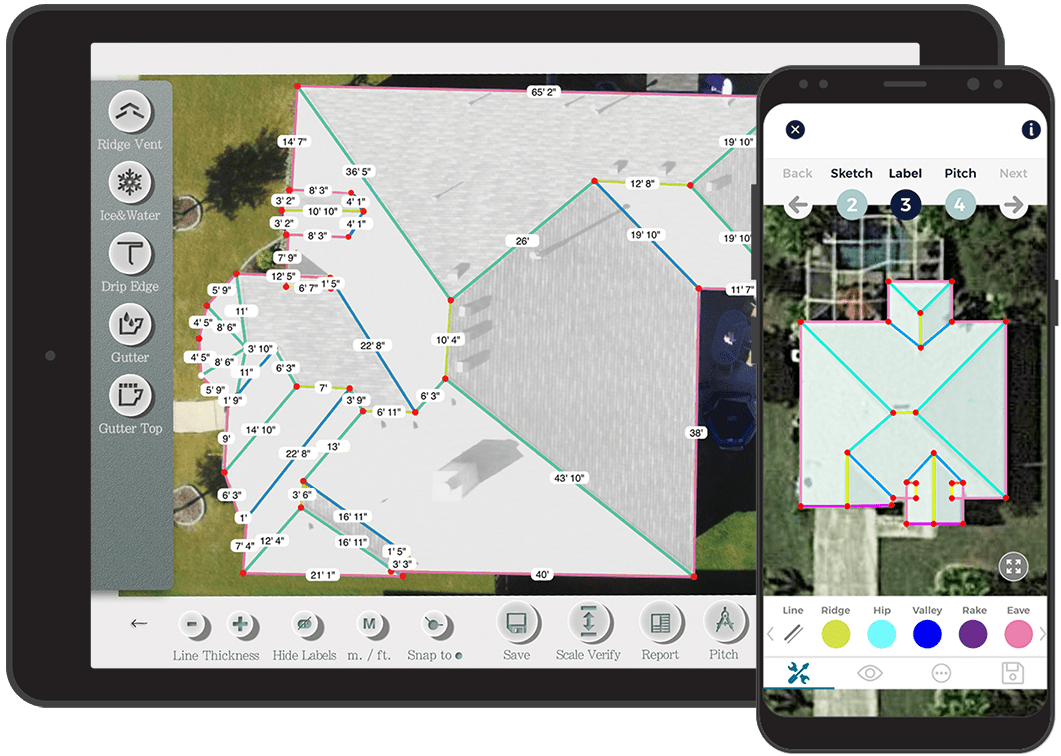 Make sure you have the latest version of iRoofing — If you're using iRoofing software, visit the App Store (Apple devices) or Google Play (Android devices) and make sure you have the latest updates.
Schedule training refresher with iRoofing. Learn the new features — iRoofing training is always free and always unlimited.  Keep your user skills sharp and learn how to use new features you might not have tried yet.
Update your digital pitch book — iRoofing's digital pitch book is your greatest calling card. Be sure you have recent before-and-after pictures, recent testimonials from happy clients, certifications from manufacturers and anything else that can convey your strong reputation and your commitment to quality.
Prepare needed Estimator templates. iRoofing can help you! — Let iRoofing transform your business operation by streamlining your estimating process. You don't necessarily need our help but we're here if you do. Your Estimator template set-up will make your life easy and strengthen your selling prowess.
Check your Clearoof™ credits — iRoofing gives you a generous, FREE allotment of credits for Clearoof™

 

high-resolution aerial imagery and your allotment is refreshed each month, but check your monthly limit and make sure it's enough for a spike in business as the roofing season unfolds. Just contact us if you need more Clearoof™

 

credits.