Place Orders From Your Suppliers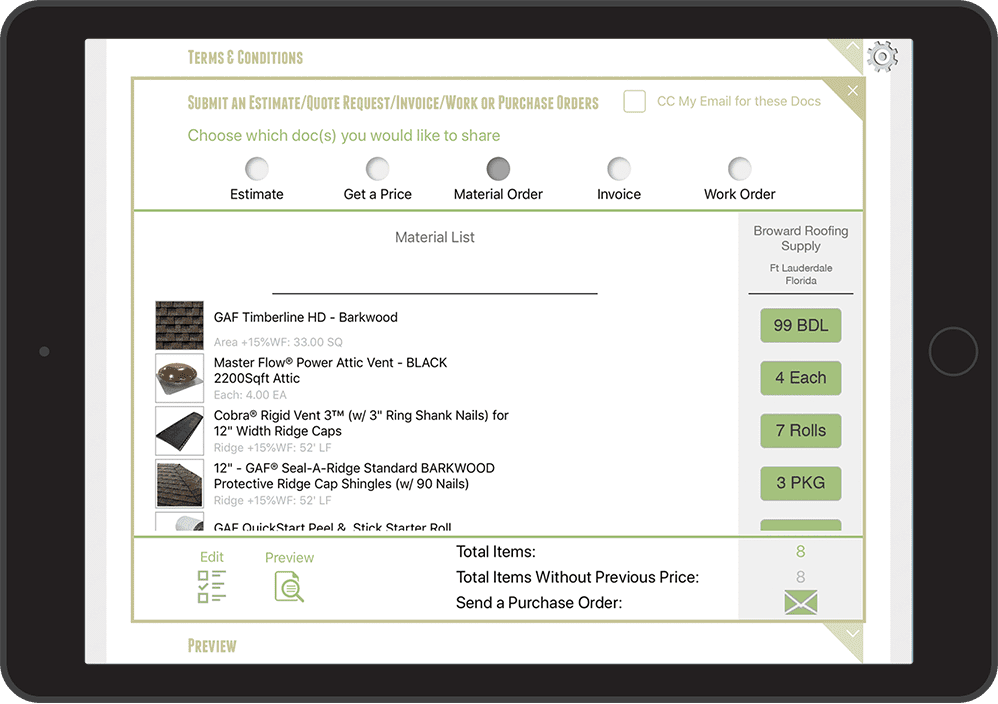 ✓ Order materials directly from your supplier
✓ Customize/Add the materials you like to sell
✓ Include photos of each product in the order
✓ Reduce errors & increase efficiency
✓ Unlimited Use
Meet the most efficient way to order materials directly from your supplier. Based on your location, iRoofing will display the suppliers in your area, allowing you to place material orders with the tap of a button! There's no need for complicated order forms; simply choose your desired manufacturer and the quantity of materials you need, then enter the address where you would like to receive your order… and you're done! There's no cost per-use, and every membership includes unlimited access for three members of your team. Eliminate costly errors and delays by ordering your materials with iRoofing!
Order Materials from Roofing Distributors
Every order you place through iRoofing includes manufacturer photos for each product in your order, helping to reduce the chance of human-error and ensure you will always receive the correct materials for the job.
Accurate Orders To Your Distributor
Send a Material Order Online
Add / Choose Your Distributor
Loading another roof with Atlas Lifetime Warranty Architectural Shingles! Thanks to iRoofing and ABC Supply for making all of our roofing jobs come together!