Frequently Asked Questions
Supported features by device:
iOS Tablet
✔ Instant, unlimited measurements
✔ Aerial measurements – Clearoof™
✔ Drone measurements
✔ Blueprint measurements
✔ Customized measurement reports
✔ Parapet wall measurements
✔ Roof pitch calculator
✔ Digital Pitchbook
✔ Property Photos
✔ Integrated manufacturers catalogs
✔ Roof Simulator
✔ Integrated customer database
✔ Instant estimates
✔ Digital e-sign contracts
✔ Distributor materials ordering
iOS Phone
Android Tablet
Android Phone
Web
Frequently Asked Questions
Frequently Asked Questions
Frequently Asked Questions
Frequently Asked Questions
Frequently Asked Questions
Frequently Asked Questions
Frequently Asked Questions
Yes! iRoofing is intended to be fully branded and customized with your company's name and logo, ensuring that you always provide a consistent, professional experience for your clients.
Yes! You can customize your Digital Pitch Book as you see fit. This includes adding before & after photos of the jobs you've done, video testimonials from your satisfied clients, any additional services you offer, and more. It's truly up to you!
Yes! We highly encourage our clients to include photos of their insurance license and certifications in their sales presentation in order to give property owners the peace-of-mind that comes from knowing their property is in good hands you're your team.
Frequently Asked Questions
Yes, you can tap on "load" and load from your photo gallery if your contract is a .JPG file, or you can upload it from multiple cloud sharing services if your contract is a .PDF file.
Yes! You can make changes by adding text, dates, and signatures to your contracts using our interface. Once the document is signed, its content cannot be deleted. This is designed to protect you and your business after the contract has been signed.
Step 1: After selecting the contract you want to change, tap on "Sign." 
Step 2: Long press and hold where you would like to input information.

Step 3: You can write/type/enter dates by tapping on the respective options.

 
Yes! You print, email, and share contracts with your clients via Dropbox, Google Drive, or OneDrive.
After saving your contract, simply tap the "Share" button on your lower toolbar.
Frequently Asked Questions
As an iRoofing contractor, you're always welcomed to enjoy free in-house training in our Hallandale Beach office – coffee and donuts are on us! The iRoofing team will help answer your questions and provide you with the best service in the industry. Need help with a measurement? Want to fine-tune your sales presentation? Our trainers are ready to help you integrate iRoofing into your business in no time!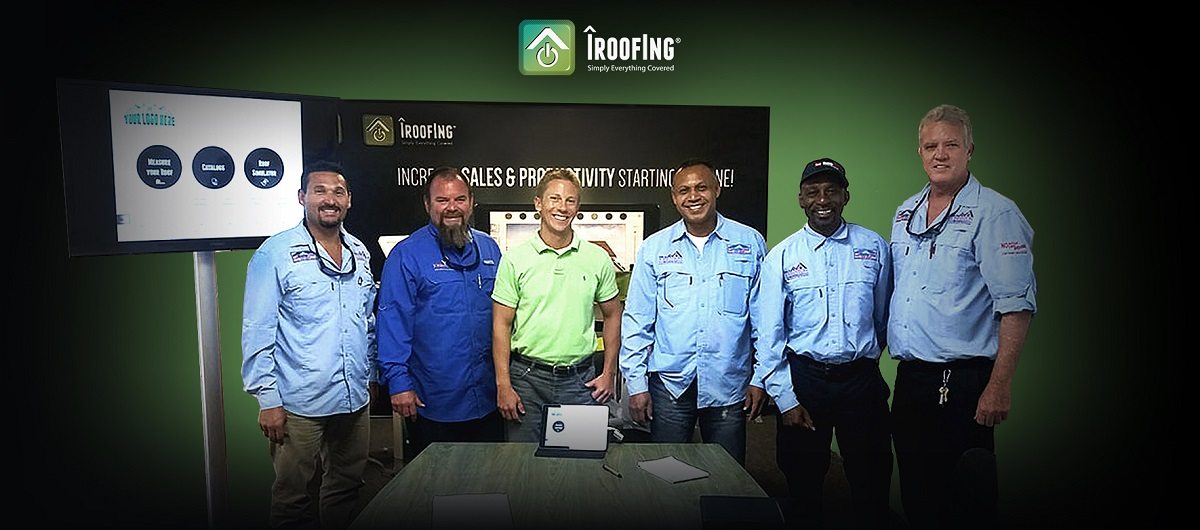 Training in iRoofing offices with the Earl W. Johnston's team