Calculate Roof Sq. Ft, Roof SQs, and Metric Measurements in Minutes!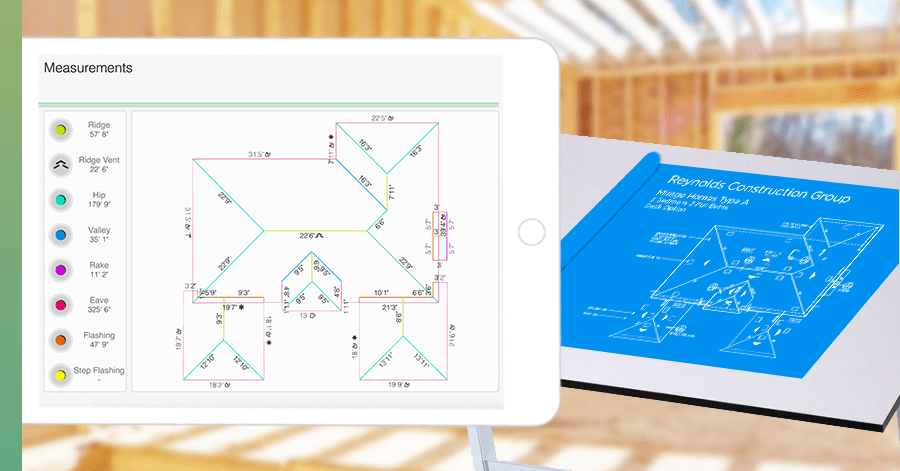 By now, most roofing contractors know that measuring a roof does not have to involve climbing a ladder and precariously walking around the perimeter of a roof with a tape measure or measuring wheel. Today there's a software solution that can precisely calculate the dimensions in feet & inches, as well as metric values, for every slope and every roof part, including roof penetrations, like skylights. Plus, your instant roof size calculations using iRoofing can be created from anywhere, at any time, on a mobile phone or tablet.
It's a Roof Pitch Calculator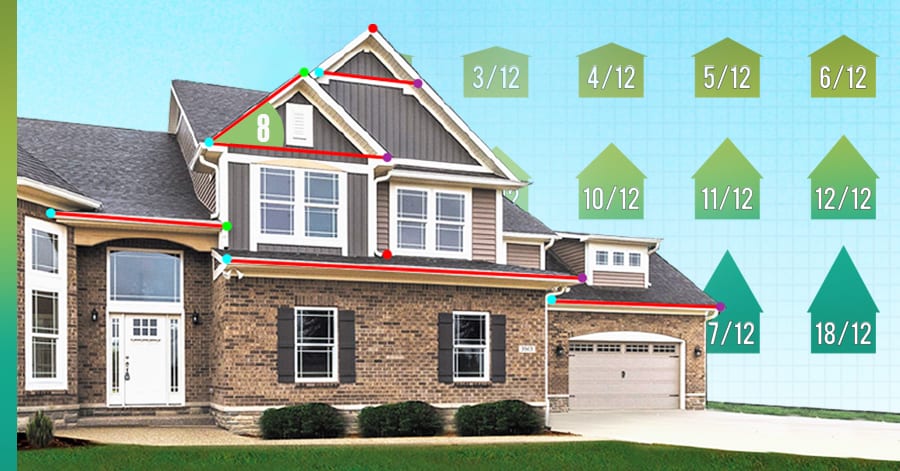 As the first and most advanced roof calculator app, iRoofing perfected DIY roof calculation in 2012. iRoofing is not only great for calculating how much shingle and underlayment material you need for any job, but it's a metal roof calculator, too. When you need to determine roof pitch, the app comes with a fast, and accurate roof pitch calculator. From a street view of the structure, you are measuring. simply sketch a linear part of the roof, such as a front eave, then go up from there to the roof ridge following the line of a hip, rake, or valley. The sketch tool in the iRoofing app only requires you to connect pinpoints you place at each end of the roof part. Watch this short video to see how to calculate roof pitch in degrees.
Calculate How Much Roof Material is Needed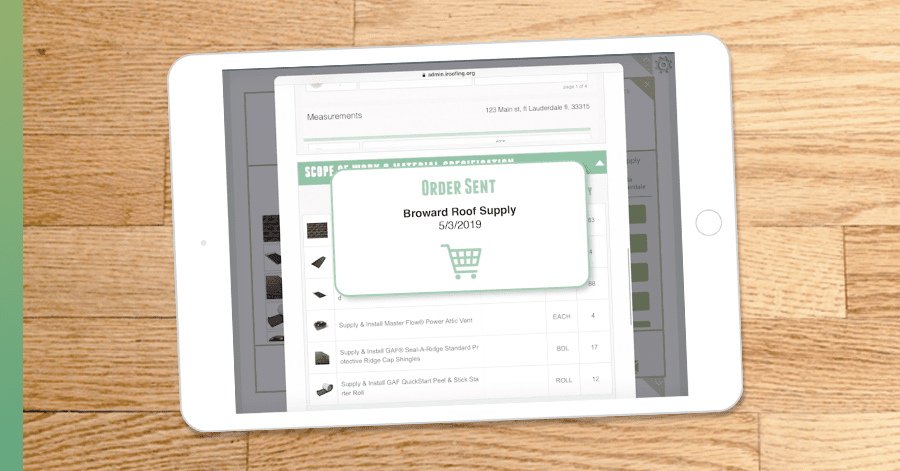 Creating a detailed, professional roof report enables hi-tech roofing pros to bid and estimate fairly and accurately, so you could say that iRoofing is also a new roof cost calculator. Once you determine the roof square footage or roof SQs (10 ft X 10 ft squares), you can use the app as a roof material calculator. The iRoofing app contains digital catalogs of all the leading roofing material brands and your iRoofing Estimator templates store your cost for each product, your mark-up on it, and your labor costs, waste factors, and haul-away fees, so now your portable app serves as a complete roof replacement calculator. You get to show property owners a professional roof sketch, all the precise measurements factoring in roof slope pitch, and with the app's all-inclusive roof visualizer you can even show them what their new roof will look like using an image of their own home or building! 
Commercial Roof Replacement Cost Calculator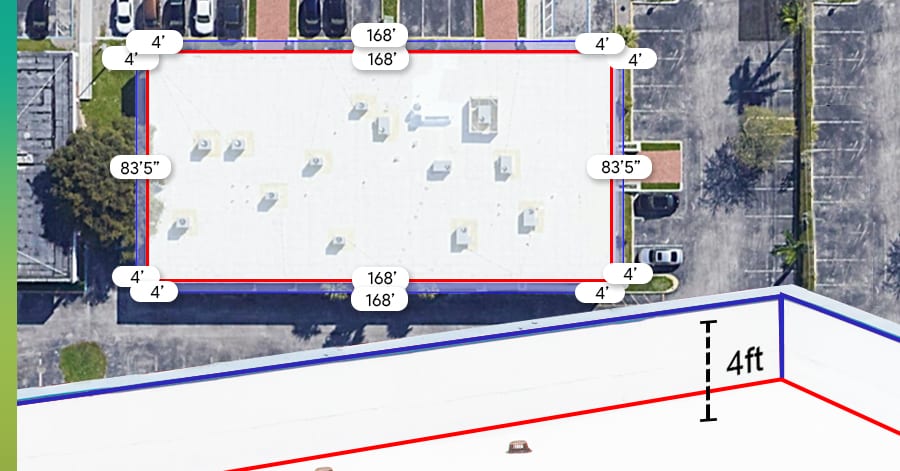 Flat roofing, common to many commercial properties, is no problem for the iRoofing app, either. In fact, iRoofing is the only DIY app that incorporates parapet wall dimensions and measurements in your roof takeoffs!  To have a commercial roof replacement cost calculator in the palm of your hand sounds like science fiction, but it's not. iRoofing has always stayed 3 steps ahead of anyone else trying their best to provide technology solutions to roofing pros and we tip our hardhats to them!
So when you need to know how to calculate roof shingles you'll need for any job, metal roof material, cedar shingles, slate, clay roof tiles, underlayment, gutters, vents… you name it, use the world's #1 roofing material and cost calculator – iRoofing.