As a roofing pro, you're on top of the world (no pun intended). You make good money as a young roofing specialist, you're fit from working outdoors, and you may even own your own roofing company.
In recent years, we've seen more and more roofing contractors embrace DIY technology and make it part of their everyday work routine. Technology is making the roofing and construction businesses more attractive to non-traditional workers, too. Those who grew up using computers and software applications for everything from gaming to formal education can apply their technical insights to lucrative vocational pursuits, like roofing. A contractor's lifestyle can be pretty wonderful, too!
With apps like iRoofing they can essentially run their business as software entrepreneurs— measuring, estimating, generating computer simulations of new roofs, ordering materials from distributors, strengthening dialogue with clients and prospects, mapping past projects, and selling effectively through digital presentations. Modern roofing pros realize the time and money they can save by performing most pre-installation tasks remotely and the advantages of conducting such business from afar, especially during the time of COVID-19.
Asking Yourself, "Should I Build a Career in Roofing?"
Just for fun, we envisioned certain lifestyle aspects of an ambitious entrepreneur who has picked roofing as his or her career. As a matter of fact, we've been keeping a close eye on roofing contractors for almost a decade and we know how well off they can be owning and effectively managing a honest roofing business. As hard working software professionals we often ask ourselves "Why didn't I go into the roofing business?" Well, some of us actually did, and the positive experiences we had as roofing pros opened our eyes to ways we could contribute to the industry – creating tech-based tools that improve the way roofing is done, making it safer and more profitable for our former peers.
So, here's a hypothetical look at some lifestyle benefits you might be realizing as a successful roofing pro. Yep, the life of a roofer can be pretty cool.
It may not be your primary work vehicle, but we see you in the 2021 Ford Bronco, the hottest new toy on the market, and you're driving the Sasquatch model with 35-inch mud tires, a few other bells and whistles, and a "Salt Life" sticker on the back bumper. Sure, the Ford F-150 is great too, but it doesn't stand out like the new Bronco and even the Dodge Ram 1500 looks a bit old-school when it pulls up beside the Bronco.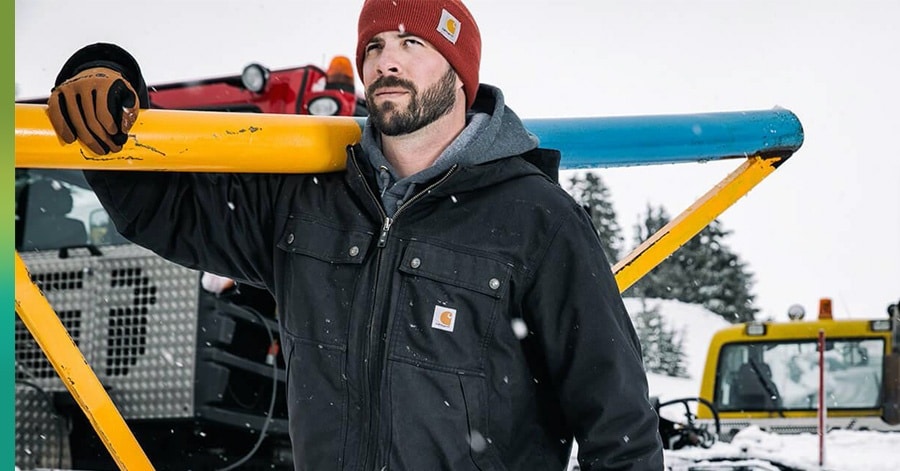 You hop out of your truck wearing a long-sleeve Carhartt t-shirt branded with your company name and logo. Maybe it's from Carhartt's new Company Gear division, and so are your pants and cap. You can't look any cooler or more credible than when you're decked out in rugged, coordinated fashion from one of the top work clothes outfitters. Your shades are Oakleys. Your cooler is a Yeti. Oh, and to top off your haute couture are a pair of genuine Apple Air Pods. Your client notices and realizes you're a roofing rock star.
Ok, so let's say you're paying a homeowner a visit to go over a forthcoming project.  You have one thing in your hand – either a tablet or a smartphone – because that's all you need to review every single fact and figure about their project. Frankly, you don't even have to see your client in person, which is a positive thing in the era of COVID-19.  Instead, you can share a spectacular digital presentation from wherever you want. How? You've got the iRoofing app on your device, so your entire digital pitch book, your detailed roof report, and the complete project estimate are all there. You can even show off sample roofing products beautifully simulated on an image of the client's home. Now that's a great look!
You're either going bouldering with friends or you're headed to a lake house to catch and cook up some largemouth bass, tap a keg, and do some jet skiing. (You're smart and you'll wait to tap the keg until after you go jet skiing, right?) If you're not doing any of the above, you're out doing something else under the clear blue skies. One thing's for sure, you're not pushing a cart around in a department store!
You're into peace, love and unity, and you have a Don't Tread on Me mentality. You're fiercely independent and you admire anyone who works hard and treats clients with utmost respect. You don't like excessive regulations burdening your business. You couldn't care less what someone looks like or where they came from as long as they share your work ethic and your honesty, and a spirit of serving others.  
Your greatest wish is that your team goes to the championship. 
By now you should know that roofing is a job as well as a fulfilling lifestyle. Now, with the building industry starving for manpower, smart, young workers are discovering that opportunity lies in skilled trades and they're enjoying success as roofing pros!