The Astrodome - Once the Home of 2021 American League Champs - The Houston Astros
Former home of 2021 MLB World Series contenders, the Houston Astros, as well as the former home of the NFL's Houston Oilers, the Astrodome was the world's first multi-purpose domed sports stadium which now stands idle. A report from the The American Society of Civil Engineers in 1965, the year the stadium was completed, read "The stadium is a domed circular concrete and steel framed building with an adequate playing field for both baseball and football. Covering an area of over nine acres… The roof rises to a height of 202 feet above the center of the field." The Astrodome's 350,000 sq. ft. roof completely covers the seating area, supported by a roof frame consisting of 2,150 tons of steel!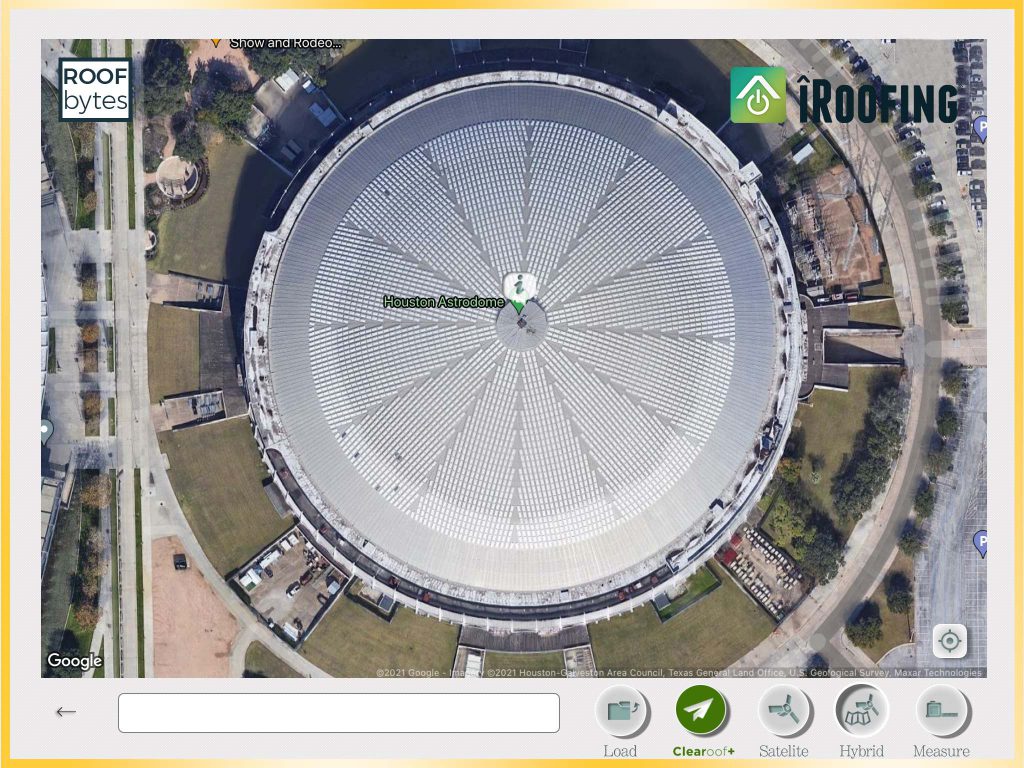 The Sky's the Limit for Skylights!
The Houston Astrodome had exactly 4,007 skylights (See how roofing contractors accurately factor out roof penetrations, such as skylights, when ordering materials for a job – click here). The stadium's skylights were designed to bath fans in pleasant sunlight while the stadium's air conditioning circulated 2,000,000 cubic feet of cool air every minute. But the way the skylights focused the sunlight interfered with players' vision – blinding them to the point where many found it impossible to see and catch high fly balls. For this reason, maintenance personnel painted over the skylights with blackout paint, but that ill conceived measure killed all the grass on the field. And you know what that led to, right? AstroTurf!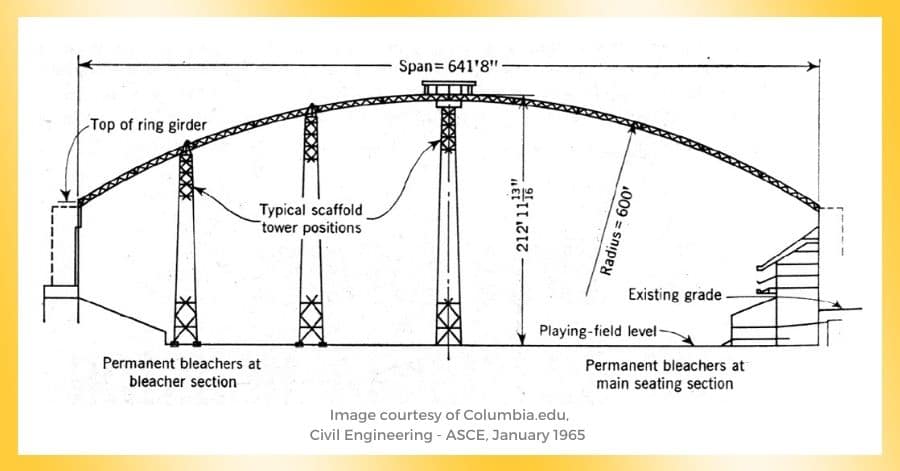 Astro-nomical Safety Testing
To ensure the safety and integrity of the roof plan, a scale model of the Astrodome was tested for 48 different wind and weather conditions. The roof proved to withstand hurricane wind gusts of 165 mph with sustained winds of 135 mph and uplift forces of 40 psf. The preconstruction testing simulated winds produced by aircraft propellers at McDonnell Aircraft Corporation facility (today, McDonnell-Douglas) in Missouri.
After the 2005 Hurricane Katrina, about 25,000 evacuees from New Orleans were relocated from the Louisiana Superdome to the Astrodome until they could return home. All scheduled events for four months at the Astrodome were cancelled.
Read the full, fascinating 1965 report by The American Society of Civil Engineers, here.