Did you know that, as a roofing specialist, you began practicing for your profession when you were about 9 months old? That's typically when babies begin to crawl and no other craftsmen can scoot around on their knees with the grace and dexterity of a roofer!  But, constantly grinding and pounding your patellas as install or repair a roof can hurt and even lead to clinically severe knee damage. That's why knee pads are considered personal protective equipment (PPE). Roofing pros need good knee pads that don't slide all over the place or end up around their ankles! Stiff plastic knee pads may look fine on the shelf at Home Depot or Harbor Freight, but unless you know the product is roofer-tested and contoured just right to perform your work without discomfort or constant readjustments, don't buy them. Not all knee pads are created equally and God didn't make all knees identically either. Take time to select knee pads tailored to your anatomy and the unique conditions a roofer is exposed to.
High-quality Knee Pads for Roofers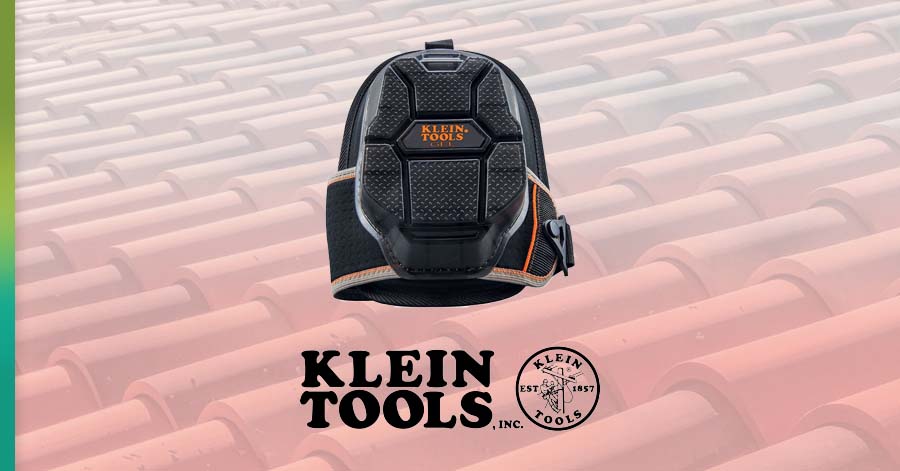 The nifty 360° view of Klein's signature knee pad shows just how simple and well-conceived their products are. Knee protection and comfort for roofing pros go hand-in-hand (or knee-to-knee?) with the advanced design of these knee protectors featuring an inner fabric layer of neoprene, an over-sized impact-absorbing gel layer, and a molded polyurethane foam layer.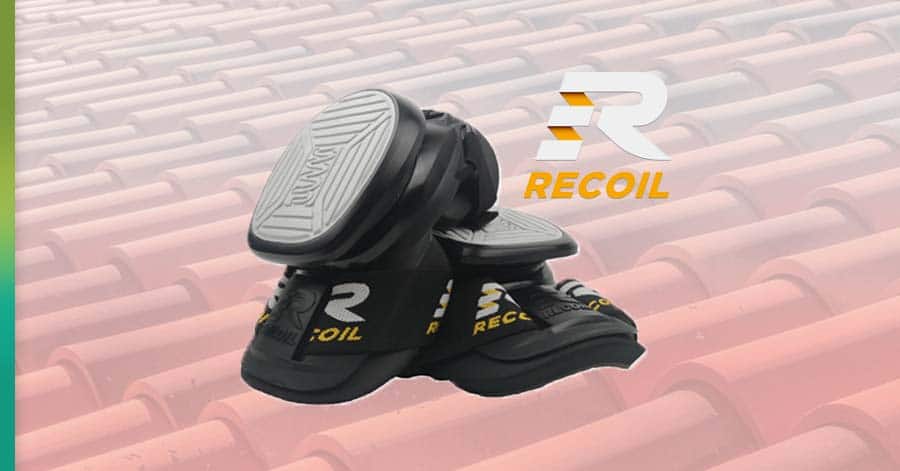 Recoil brings street cred to knee pads. What's cool about this roofers' knee protection product is that the daughter of a carpenter developed them in 2013 after seeing her dad and his livelihood suffer due to his knee arthritis. Recoil Kneepads™ are a game changer for roofers who are now "kneeling on clouds." You might pay a little extra for these lovingly engineered knee pads, but you won't be able to beat the value.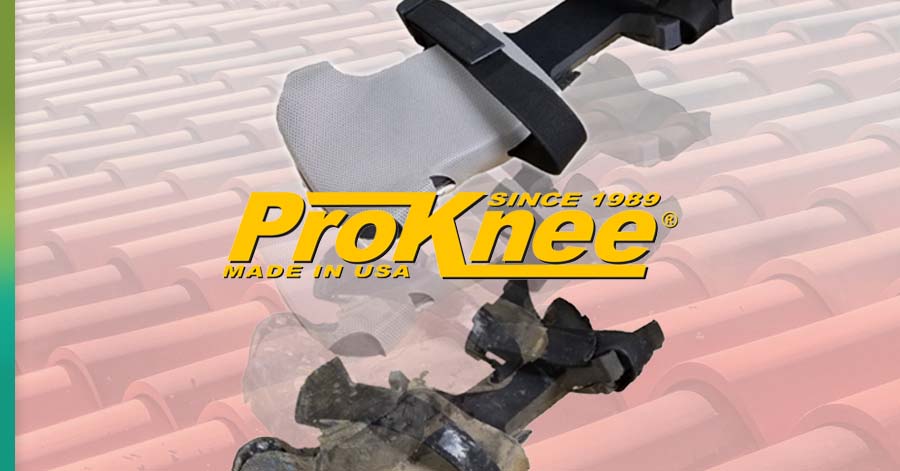 When "knee" is in the brand name, you've got to assume the people at ProKnee are serious about making roofers comfortable on the job. Made in the USA, ProKnee's knee pads have a slotted lower frame and live hinge that makes them fit like a pair of gloves… for your knees.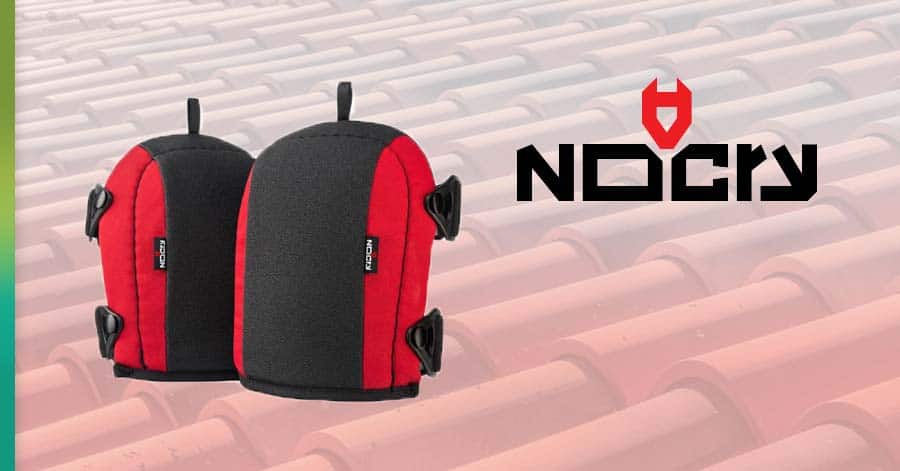 Big boys and big girls don't cry, especially if they're roofers and if they're not watching Old Yeller, of course. NOCRY Knee Pads puts the promise of comfort and a pain-free working experience right in its brand name, either on purpose or coincidentally. The product was developed in Estonia where they work as hard as any culture on Earth.
Roofing Pads that Aren't Knee Pads
Some roofers like to have their knees unencumbered by bulky strap-on knee pads – a preference they may have developed from wearing ill-fitting or flimsy knee pads, none of which made the iRoofing list you're enjoying so much in this article! Notrax makes a sensible, highly portable roofing pad. The surface area allows for side-to-side movement with unrivaled comfort and plenty of protection from pressure, pain, and abrasions an asphalt shingle or stone-coated metal roof can inflict.
For the Best Roofing Knee Pads, Check out these One-Stop Shops
Try these websites for the right roofing knee pads for you or visit any number of brick-and-mortar locations in your neighborhood such as Home Depot, Lowes, Tractor Supply, Harbor Freight, Ace Hardware, or 84 Lumber.
Give Your Knees a Rest with Roofing Technology
Cut down on time spent working atop roofs by letting modern roofing software do much of the pre-construction work for you. iRoofing's award-winning, DIY roof app goes with you everywhere including nowhere! Stay put and do accurate takeoffs from the comfort of your home or office. The iRoofing app for instant roof measurements, estimating, new roof simulating, and selling roof projects is being used by thousands of roofing pros throughout North America and has been used to bid more and sell more roof jobs for nearly a decade! It's the world's 1st and most advanced DIY roofing software. Try it!
Top Rated Roofer Clothing & Accessories
Visit a category below. Click on the box that interests you and see what workwear ranks among the best for those who toil on rooftops!