Fire Resistant Roofs Make The 4th of July More Enjoyable
The 4th of July is always a jubilant time when people get outside to enjoy the warm weather… and hot fireworks! Each year, the skies light up with spectacular displays of designer explosives that bear exotic names like farfalles, peonies, horsetails and crossettes. Scurrying frantically across streets and sidewalks are all sorts of startling little incendiaries – spinners, whistlers, fliers, snappers, and poppers, rarely deployed with courtesy and caution. The same goes for over-the-counter pyrotechnics launched low overhead, like bottle rockets and roman candles, which are almost always still aglow when they touch down.
If there's a trade war going on between the U.S. and China, you wouldn't know it when Independence Day rolls around. Fireworks are an American tradition and one of the truly great benefits of our relations with China, where we get 94% of our July 4th ammunition! In fact, with almost every patriotic holiday we celebrate in the U.S.A. comes the sound and fury of fireworks. The unfortunate consequence of our collective pyromania is structural fires, often started by falling embers that settle on rooftops! In the spirit of a safe Independence Day, we've rounded up 5 tips to prevent House Fires on the 4th of July.
Roofing Fire - The unwanted Independence Day Tradition!
About 1 out of every 10 fires caused by fireworks affect homes and other structures, but these "house fires" result in 74% of all injuries and deaths from fireworks. To protect property and lives, homeowners can take a number of precautions before the sparks start flying.
Launch Fireworks Far Away from Homes and Buildings
If you're playing the pyrotechnic, your staging area should be a minimum of 500 feet away from homes and buildings, where sparks can land and ignite any dry material that accumulates on rooftops, such as leaves and pine needles. If you see anyone launching fireworks near homes in your neighborhood, ask them kindly to move a safe distance away.
Sweep Your Roof of All "Tinder"
Play it safe and contact a roofing contractor to service your roof before the 4th of July, especially if you haven't had your roof or gutters cleaned for a long time. You can get up there yourself, but why take the chance? A roof inspection can also be performed while the roofing pro is up there removing debris, so you get the double benefit of knowing if your roof needs any repairs. Dry leaves, pine needles, twigs, and even exposed decking are flammable elements that can end up in an unwanted 4th of July conflagration!
Pay Attention to the Weather
In dry or windy conditions, homeowners and roofing pros must be on high alert when fireworks are flying. Wind not only carries embers longer distances but burning material is more effectively oxygenated, staying alight longer. Like fireplace bellows, wind can fuel smoldering spots on a roof and stoke the flames. Obviously, dry conditions increase the likelihood of fire starts.
Trim Overhanging Limbs and Vegetation
It's never a good idea to have tree limbs or climbing plants hanging over a home. If they fall due to stiff winds or lightning strikes, large tree limbs can cause serious roof damage, but they also deposit leaves and twigs onto roofs. This debris dries out and produces fire hazards. Certain types of trees, vines, and bushes are known to be especially flammable, including ornamental juniper, Leyland cypress, Italian cypress, rosemary, arborvitae, eucalyptus, and some ornamental grasses. Remove any vegetation overhanging a roof, especially prior to active fireworks celebrations.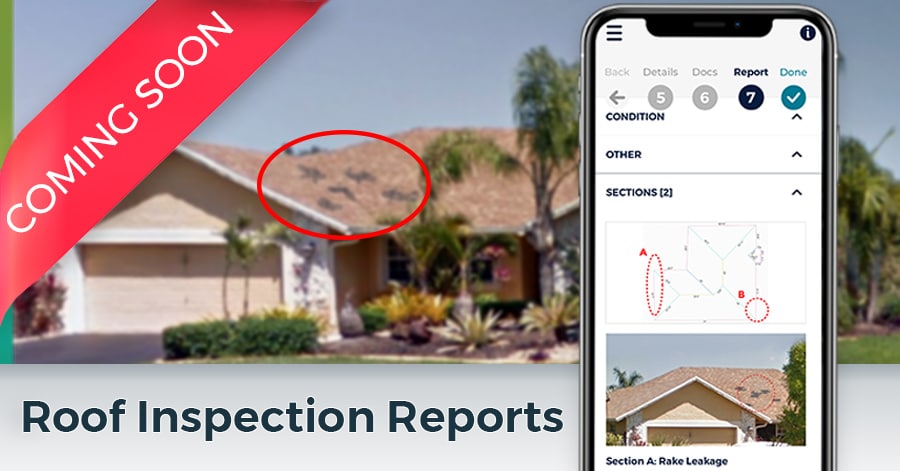 Another Good Reason for a Pre-4th of July Roof Inspection
It's true that asphalt shingles (the most common roofing material) are generally fire-resistant, but if a roof has any cracked, broken, or missing shingles, the material underneath them (felt paper underlayment and wood decking) is combustible. To further protect against the potential danger of fireworks, homeowners should be advised to have repairs done to their roof before the 4th of July. If you want to diminish the worries of roof-related fires all year long, any Class-A fire-rated roofing material is the way to go. Concrete or clay roof tiles, fiberglass asphalt composition shingles, and metal roofs are among these Class-A fire-rated roof coverings. 
If anyone with a less than a good, fire-resistant roof has an appetite for a new roof this summer, a professional roofing contractor can show them exactly what a Class A fire-rated product will look like on a picture of their very own home.  Check out the iRoofing Visualizer tool! 
Survey a roof with a drone. Measure, estimate, proposed, present, and order materials with the #1 DIY App for Roofing Pros!
Use Roofing Technology to Get Homes Ready for the Shower of Sparks that Mark Independence Day! 
Before the 4th of July, when property owners should have their roof scrutinized to ensure there is no debris or roof damage which fireworks can light ablaze, roofing pros can use iRoofing with their drone to capture and import roof images. These real-time images are a great way to inform homeowners of critical roof and gutter cleaning or roof repair needs.