See Clearly and Safely with Top-Notch Safety Glasses for Roofing
Safety glasses are a dime a dozen. They've practically become a disposable item. For example, giant manufacturer 3M sells its Virtua safety glasses for under $5 bucks on Amazon.  However, many roofers seek more than just throw-away plastic goggles to protect their eyes. High-quality, comfortable, durable roofing safety glasses make the job of installing shingles, tile, cedar, slate, and metal roofing much more pleasant and productive. Roofers "look up" to opportunities for new roofing projects, but once on a job, they're most often looking down at the roof deck they're covering. A great-fitting pair of safety glasses is critical to prevent chasing your dropped glasses as they slide down a steep sloped roof! Whether you need a good, stylish pair of protective glasses, over-the-glasses goggles, or prescription safety glasses, it's important to shop around and get the right product. A vast selection of safety glasses can be found online at shops specializing in builders' needs and on sites like VS Eyewear.
Protective Eyewear for Roofers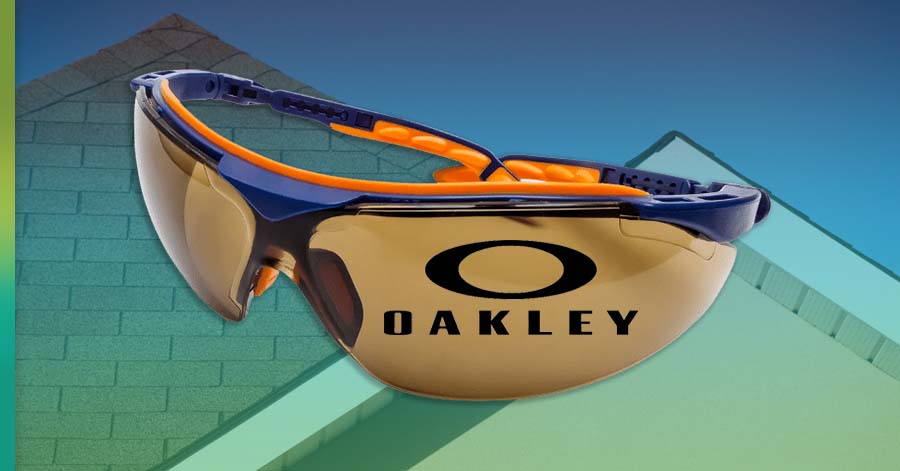 Oakley has long been one of the most desirable eyewear lines in existence. Unlike Ray-Ban, which doesn't specialize in safety glasses, Oakley invests a lot of R&D into glasses that athletes and workers can count on for great protection. Details such as advanced nose-pad technology keep Oakley's safety frames from sliding off your face, no matter how sweaty you get!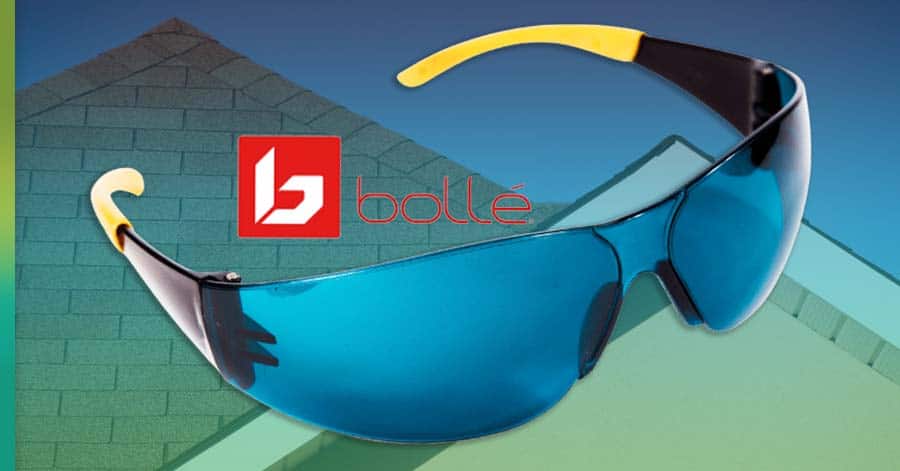 It's not uncommon for a roofer to need glasses with high prescription lenses. After all, they're not Supermen or Superwomen despite being able to leap tall buildings in a single bound! Bollé Anaconda prescription safety glasses are about as cool as it gets. You'll look like a superhero in these slick shades, plus, high-quality Bollé specs provide you with long-lasting safety and style, stopping just short of giving you X-Ray vision!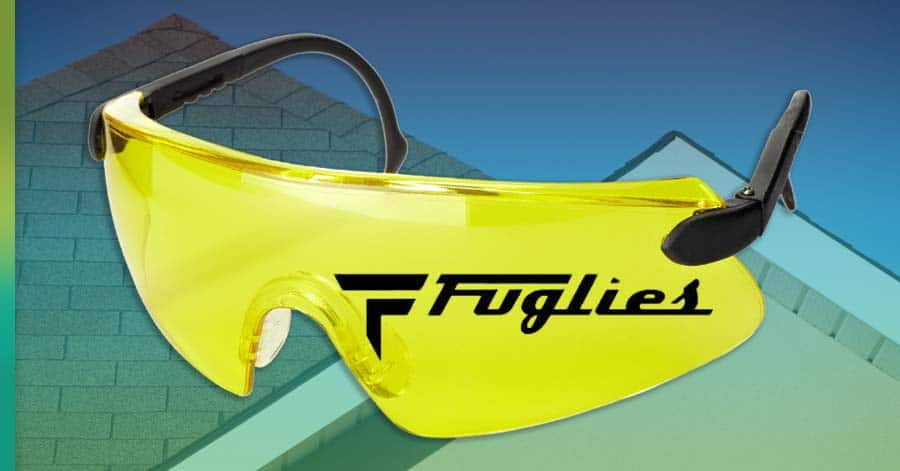 Fugly rhymes with ugly, but safety glasses by Fuglies are all but unattractive. The Fuglies brand is completely obsessed with style, quality, safety, and value. The optical company's line of roofing safety sunglasses are made from lightweight, shatter-proof and impact-resistant polycarbonate plastic, plus, they're certified for eye protection under ANSI's high standards (American National Standards Institute).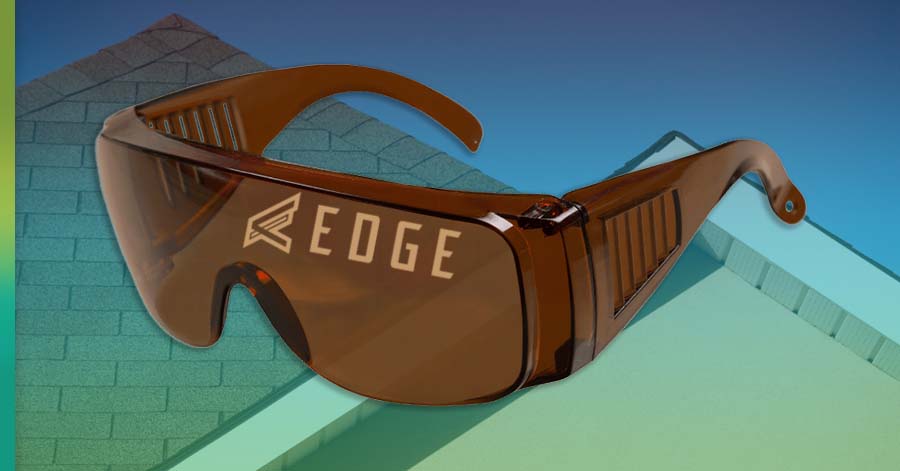 Safety glasses don't need to be uncomfortable, heavy, bulky, unsightly, or plain. Edge is a leading innovator in eyewear for construction workers and roofers. Plus, Edge's Pumori model glasses have lenses that block 99.9% of harmful UVA/UVB/UVC rays.
J.J. Keller Safegear - Jackson Safety V30 Nemesis Safety Glasses
Super affordable yet excessively sporty, these safety glasses will give you all the comfort and protection you need while working your rooftop magic! The specs meet ANSI's high impact standards and provide thorough UV protection. You'll also get a neck cord which is crucial to keeping the glasses secure while you're working face down, focused on that next shingle to install.
Protective Eyewear that Fits Over Glasses
According to the Vision Council of America, approximately 75% of adults use some sort of vision correction. About 64% of them wear eyeglasses, and about 11% wear contact lenses. If you need prescription lenses to perform your job, you're probably well aware of the wide variety of inexpensive "over-the-glasses" protective roofing goggles. When evaluating which pair of goggles to buy for your roofing work, look for models with side venting. Side vents can add to your comfort and reduce fog formation. Protective glasses tend to be made of very light plastic, so think about wearing them with a strap so they'll stay on your face. Dropping a pair of glasses on a roof may mean a precarious crawl down to the gutter to retrieve them!
Make an Extra Fashion Statement with Roofing Technology
When you know what to wear for roofing safety and peak productivity, there's only one more item you need to complete the formula for efficiency and accuracy … the iRoofing software for measuring, estimating, simulating, and selling roof projects. Thousands of roofing specialists throughout North America use iRoofing, the world's first and most advanced DIY roofing takeoff and selling companion that works on iOS and Android tablets and phones. iRoofing saves contractors time, money, and supports more bidding and sales. Try it!