Tesla Solar Tiles - An Innovative Roofing Solution
If "The Green New Deal" ever sees the light of day, solar roofs may become as popular as conventional asphalt roofing. Solar panels have long been a fixture on homes occupied by owners who are environmentally conscious of reducing fossil fuel consumption and looking to save on the high costs of electricity. Yet, solar "shingles" are relatively new. The most innovative roofing in the category of photovoltaic glass tiles is produced by Tesla. Tesla's "Solar Roof" has a dark-colored, tempered glass finish. In October 2019, Elon Musk announced that Tesla's revolutionary new solar roof shingles were finally ready for the mass market, but to-date market penetration has been slow as Tesla works to qualify roofing contractors and hire many of their own installers, too.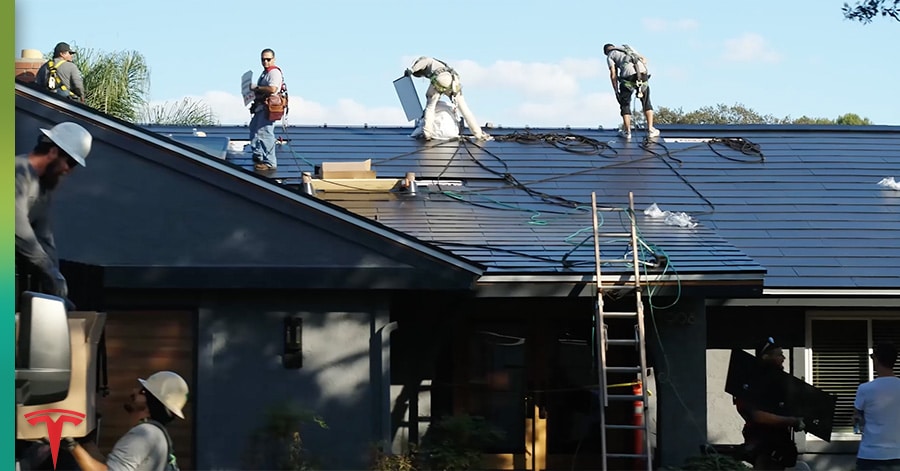 Pricing on Tesla's new roofing system is dependent on the contractor's labor and materials cost, but few roofing pros have the training to install a Tesla solar roof and the product is only available in local markets in the western U.S.
Solar Roof Shingles - Pros & Cons
PROS
Solar shingles are the most eco-friendly roofing solution because it cuts down on hydroelectric or fossil fuel consumption to heat and cool a home and run its appliances

Though expensive to buy and install, over the long term producing solar energy on the roof will result in lower home energy costs for homeowners

Tesla photovoltaic roof tiles are sleek and attractive

Photovoltaic glass is actually very resilient and can withstand severe weather conditions fairly well
CONS
Solar shingles' technology is new and has not been time tested. Much is yet to be learned about roof durability and performance under  extreme weather conditions

The system is expensive. Homeowners can expect to pay at least $22 per sq. ft. or $2,200 per SQ

Tesla's Solar Roof currently come in only one color – dark grey

Solar roofing shingles perform best in climates having clear sunny skies most of the year 

Maintenance of a solar shingle roof is minimal but damage and replacement costs can be extremely high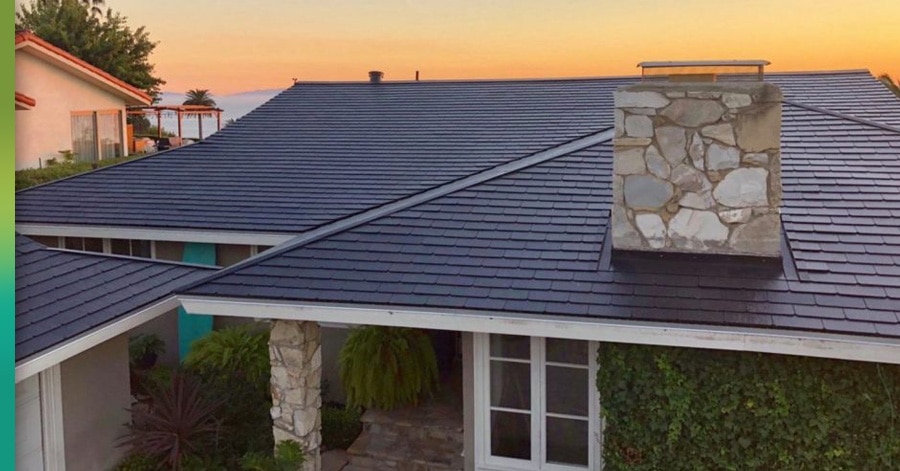 The Power of Solar in a "Shingle"
From the ground, Tesla solar roof shingle look like normal opaque shingles, but from above the material appears more transparent. The transparency of Tesla's product allows sunlight to hit the material's integrated solar cells. Photovoltaic is the term describing the energy capturing technology in each tile. Solar energy absorbed by the high-tech roofing tiles is managed in a Tesla Powerwall – a battery backup for the home that ties into grid power for automatic power fail-over and for use when electricity cost is high.
No other major manufacturer has a product like Telsa's, however, GAF has a solar offering that sits flush on the roof. GAF has installed hundreds of such systems.
It's not surprising that Tesla's initial installations are in drier, sunnier climes like California and the Southwest U.S.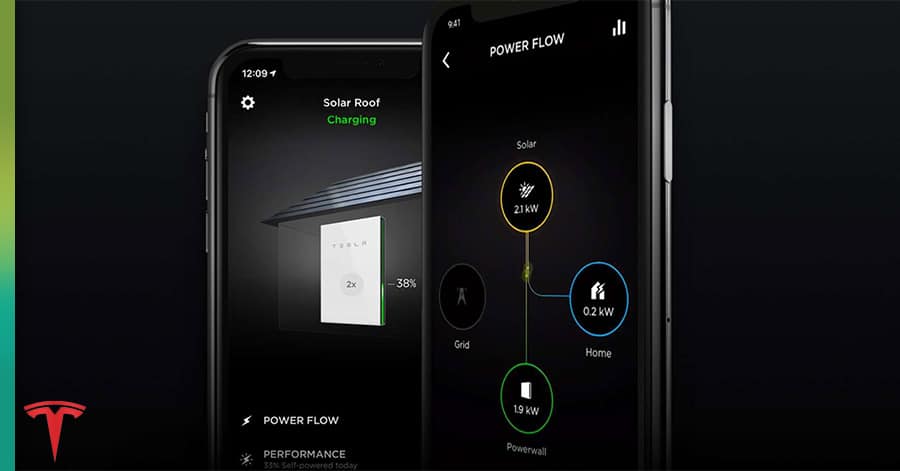 Present solar tiles to your clients virtually with iRoofing!
Discerning property owners who favor finer roofing materials expect a first-rate presentation and a bit of an education about product choices. Traditional sample boards, dog-eared manufacturers' brochures, or loose samples retrieved from the back of your roofing truck won't cut it with customers who are prepared to pay top-dollar for a new roof.
To help you close the sale, you can use iRoofing's Roof Visualizer to perfectly simulate how photovoltaic tiles will look on their specific property. Even compare products or colors side-by-side with the Visualizer. Your entire sales presentation, including your company merits, team photos, process explanation, roof sketches, estimate, and closing documents can all be shared in your own highly professional, custom-branded, digital pitch book!
Make no mistake, this is the way to sell luxury roofing! 21st Century homeowners expect thorough, immediate, and digital presentations like that which iRoofing delivers.