How to Measure Using Satellite Images
First, we measured the roof of Kokugikan Arena, the venue for Olympic boxing in 2021. Now, we'll show you how accurate iRoofing is when it comes to measuring a roof (or anything else, for that matter) – in this case, the playing field at the Tokyo Olympic Stadium.
iRoofing integrates roof measurement, estimate, and new roof simulation tools in a simple-to-use portable app. Back in 2012, iRoofing became the first full-featured DIY software for roofing pros. Today, thousands of contractors throughout North America use iRoofing to perform accurate, professional roof takeoffs utilizing images from satellites circling around the Earth. The app also provides HD Aerial Clearoof™ imagery and supports drone and blueprint images as a basis for measuring.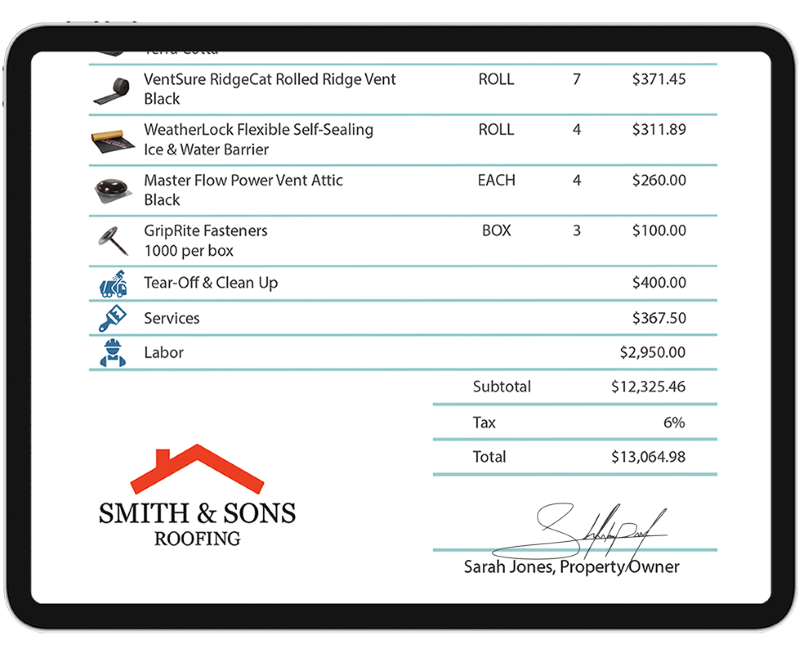 You may be wondering… how can a satellite image taken 370 miles away from our planet provide measurement accuracy of a building on the surface of the Earth?
The great astrophysicists at NASA apply a simple mathematical formula to define the dimensions of objects on Earth, based on the precise known altitude at which a satellite image is taken. iRoofing injected that formula into its software solution and then built a smart user interface (UI) that makes it easy for anyone to calculate roof measurements. Plus, we added features that calculate roof pitch, simulate what a new roof will look like on any property, and produce accurate estimates based on a contractor's custom pricing for materials, labor, and special services! Measuring something using only Google Earth won't get you very far. iRoofing empowers you to virtually run your bidding, estimations, sales presentations, and contract signings – and all features are available with unlimited use for up to 3 devices under a single low-priced subscription.
Still wondering if a simple app that you operate from your mobile phone or tablet can produce extremely accurate measurements? The geniuses at iRoofing, in celebration of the Tokyo Olympics, validated the accuracy of the app by measuring the soccer field at Tokyo Olympic Stadium.
The grounds keepers who lined the field at Tokyo's Olympic Stadium were remarkably close to being perfect at 105 meters X 68 meters! [115 yards X 74 yards, or 222-ft. X 345 ft.] In a few seconds, the iRoofing measurement tool proved it. Of course, with iRoofing, measurements can be done in feet and inches (imperial), or in meters and centimeters (metric).
Imagine how much time contractors save by performing measurements with the iRoofing software, rather than schlepping it out to the job site, climbing a ladder, and risking life and limb walking a sloped roof to make manual measurements. Folks, those days are over.
Let the friendly, bilingual Software Consultants at iRoofing show you all the amazing features of the iRoofing app. You'll admit, it's a GOAL! GOAL!! GOAL!!!