LAST UPDATED: 7/20/2021: Stay tuned for more updates and take a look at our addition of Rivian RT! 
The Right Pickup Trucks for Roofing - Foreign & Domestic
What kind of truck should I buy for my business? That question is one of mankind's most perplexing. For roofing professionals, your truck is more than a mode of transportation and hauling. It's your alter ego!  
Maybe it's unfair, but people do judge a book by its cover. Property owners can quickly form an opinion of your company just by looking at your roofing trucks. While making a good first impression is critical, there are a lot of practical considerations to be made when choosing a truck for your roofing business. 
Your rolling billboard.
Your mobile office.
Your break room.
Your alter ego.
YOUR TRUCK!
In this article we focus on pickup trucks. We realize that many contractors also use flatbed trucks for roofing, utility vans, roofers' panel trucks, utility trailers for roofing, and other styles less common. But let's concentrate on the most popular type of vehicle – pickups.
13 Best Roofing Trucks:
We'll stick to exploring truck features that pertain to roofing professionals and their specific needs, especially hi-tech contractors who can measure and estimate roofing projects from anywhere, even while relaxing in their roofing trucks. For you, pickup trucks with tech-forward features and the qualities of a comfortable, convenient mobile office are ideal. 
Most roofing trucks run on gasoline, of course, and manufacturers offer diesel-powered pickup trucks in their heavy duty and super duty models as an option.
Electric trucks are few and far between for now. Tesla made headlines with their Cybertruck, and less well-known EVs are also out there, including Rivian R1T, Nikola's Badger, Bollinger's B2, and Lordstown Motor's Endurance. Among the big car makers, there's the Ford electric F150 and Chevy also plans to have electric pickup trucks available, soon. Today's cheap gas prices are certain to suppress interest in electric vehicles in the short-term, but tax incentives for owning or leasing electric trucks and a growing support for pollution-reducing vehicles will eventually lead to wider use of EVs.
"There's somethin' 'bout you and me and the birds and the bees
And Lord have mercy it's a beautiful thing
Ain't nothin' 'bout it luck, there's somethin' 'bout a truck"
Kip Moore – Somethin' 'Bout A Truck
Roofing Pros, Start Your Engines
We focused on each truck's standard model and trim package. For most roofing pros, especially contractors operating a fleet of trucks (4 or more vehicles), standard models are often the most practical approach. Many pickup truck makers offer 4 wheel drive versions for off road enthusiasts, farmers, builders, and whoever routinely travels in rough, muddy, snowy, or steep conditions. Standard models usually are 2WD, which does the trick for roofing contractors who rarely venture off smooth pavement. But pickup trucks are like Coca-Cola. There's Coke Classic, plus a slough of other variations. Ford alone offers the XL, XLT, Lariat, King Ranch, and Platinum Edition. Then, for each of these models, there are choices of regular cab, Super Cab, and Crew Cab. Furthermore, are variations of bed size: short box or long box beds.  It's enough to drive you mad! No pun intended.
Some trucks also have escalating model numbers: Ford F150, F250, F350; Dodge Ram 1500, 2500, 3500. These designations normally relate to variations in towing capacity.
Again, we're dealing with the standard models. They're economical and generally the most well-suited for roofing companies conscious of their overhead.
Our Pick of 9 American Trucks & 5 Foreign Brands
There are lots of trucks in the world, but nowhere is the pickup so beloved and iconic as here in North America. Whether it's the all-American Ford F150 or the coveted Nissan Titan, we love our pickups. We spend a good part of our lives working and playing behind the wheel of our pickups and we've turned them into suitable office and leisure spaces!
Domestic Pickup Trucks for Roofers
40 million people can't be wrong, right? That's how many drivers have chosen the Ford F150 since the world's most popular pickup truck debued. In 2018, a Ford F150 was sold on average every 29.3 seconds! Hi-tech roofing pros will appreciate Ford's newest package of driver-assist technologies called "Ford Co-Pilot360." The system has a bevvy of technology-driven features, including lane keeping and blind spot information systems, automatic emergency braking with pedestrian detection, and a reverse camera which doubles as a trailer backup assist. It boasts a bigger-than-normal touchscreen and something called a SYNC connectivity system. 
The Ford Ranger is the little brother of Ford's F-Series juggernauts but it can still tow up to 7500 pounds and the high-tech driver assists come with it, just like big bro. The standard model Ranger is simple, practical and some say it's a blast-from-the-past which can be a compliment to Ford sentimentalists. But the Ford Ranger has plenty of headroom and legroom, plus you'll feel like you're high enough above the road to know you're in a real truck. With its WiFi Hotspot feature and your mobile app from iRoofing at your side, there's no reason why your roofing company's Ford Ranger can't serve as a suitable office-on-wheels!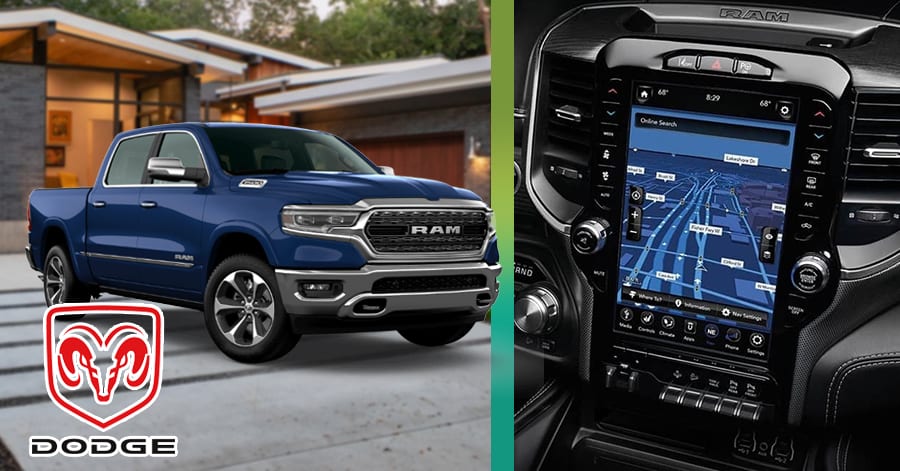 The newest model of the popular Dodge Ram boasts one of the biggest dashboard monitors available in any new vehicle— a 12 inch portrait touchscreen. The Ram's onboard infotainment system brings Apple CarPlay and Android Auto to your work/drive/play experience. The standard Dodge Ram is very spacious, accommodating 6 people. Roofing pros will also be happy to find blind spot and forward collision warning systems.
Chevy's big Silverado also seats 6 people. It has all the bells and whistles in a standard model with more you can add on, of course. Remote start, OnStar, multiple USB ports and an 8-inch touch screen are just a few of the standard inclusions. The Silverdo is loaded with high tech safety features, too. It's among the best pickup trucks for roofing pros with a lot of windshield time because there's enough room inside to leisurely perform your next roof report on the iRoofing app.  The Silverado is nearly 230 inches in length so you have a lot of room behind the cab and a decent 10,000 lb.s of towing capacity. 
Compact pickup trucks for roofing pros make a lot of sense. The compact Chevy Colorado is fuel efficient and can do just about anything needed by a modern roofing pro. Like the Ford Ranger, the standard model is fairly "bare-bones" and utilitarian. But, for a work truck, who needs luxury?  Colorado has a nice infotainment system, too. There's nothing wrong with this little beauty, but do your homework and find out what others are saying about the Chevy Colorado.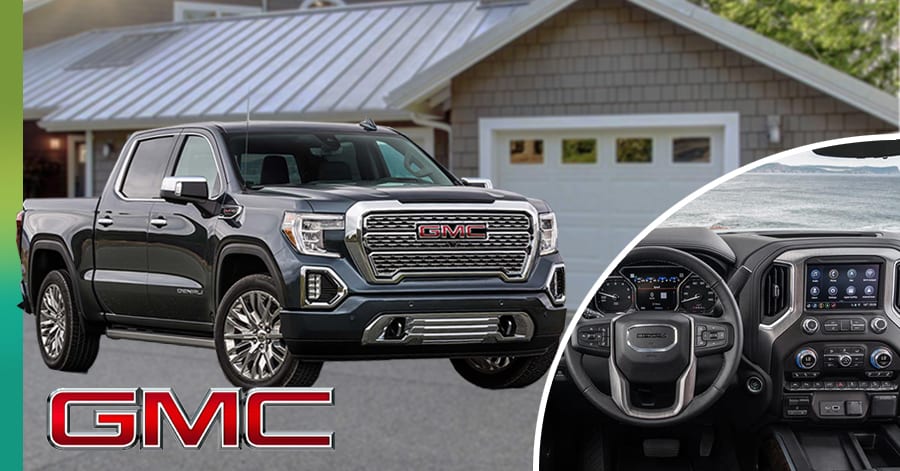 Several top truck brands have introduced professional grade trailering systems which use cameras and dashboard monitors to make towing an equipment trailer or flatbed safer and less nerve racking. On the subject of towing…you'll have it made with the GMC Sierra because it can tug over 12,000 pounds and haul over 2,200 pounds in its sizable, 8-foot bed. One of the most notable tech features of the Sierra is the ability to set speed limits for secondary drivers! This comes in handy if you need to prevent members of your crew from racking up speeding tickets.
Another compact pickup truck for roofers, the GMC Canyon is like the Little Engine That Could with its class-leading towing and hauling capabilities. Pull almost 8,000 pounds or load her up with 1,600 lb.s of roofing materials and equipment and you're good to go. The muscular pickup looks great driving down the road especially with your roofing company logo on it! Like the Sierra, the Canyon comes standard with the "Teen Driver" system (a way to set speed limits for secondary drivers). It also has an adequate 7-inch touch-screen and is tech-compatible thanks to Android Auto, Apple CarPlay, and Bluetooth.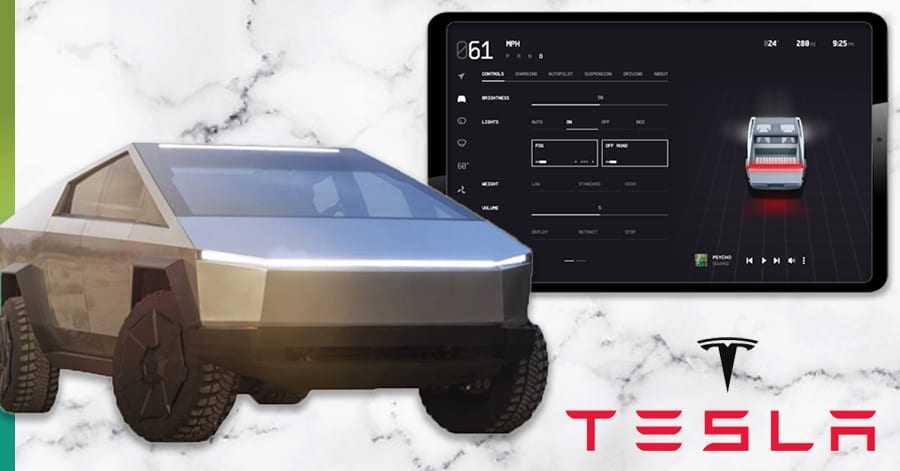 Who wouldn't want one of these bad boys? Is it electric? Of course it's electric!. Sure it's an experiment, but it will soon be a reality. Elon Musk first made his mark on the roofing industry when he announced Tesla solar tiles in 2019. Now he's rolling out this futuristic stud of a pickup truck and it's not even outrageously expensive. Let's hope it works!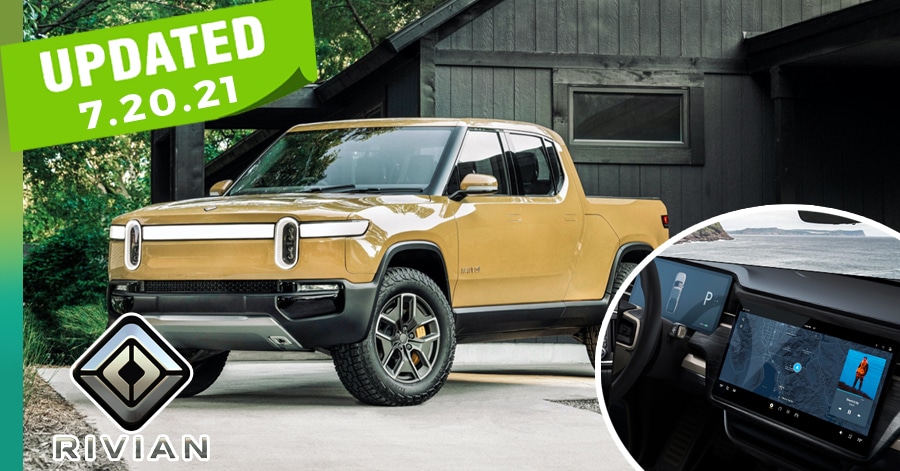 Our newest addition to the list of best roofing trucks has to be the Rivian RT. Why? On July 20, 2021, Rivian trucks were seen by millions of people tuned-in to Amazon.com founder Jeff Bezo's rocket flight on Blue Origin. Rivian RT electric pick-up trucks, the same that took Bezo's and his fellow passengers to the launch pads, picked the quasi-astronauts up from the crew capsule after it touched down in the middle of a Texas desert, not far from where the rocket took off.
Amazon is one of one Rivian's biggest customers, having ordered 100,000 electric delivery vans, already.
Foreign Pickup Trucks for Roofers
After a while, talking about the high tech gadgets in today's pickup trucks becomes redundant, but that's good! Most trucks now will satisfy your safety, navigation, entertainment, and device compatibility needs. The Nissan Titan is no exception. Roofers have a nice office-away-from-the-office here with Nissan's big truck. Though not on par with the American brands, the Titan still holds up when it comes to a nice clean interior design and technical qualities. Check out Titan's digital instrument cluster display with an 8-inch touch-screen, Android Auto, Apple CarPlay, Bluetooth, and more. Nissan makes a great, dependable product and always has. 
TRUCK TRIVIA
Which vehicle holds the record for most cup holders?
Since the 1984 Plymouth Voyager – the first vehicle to incorporate cup holders – car makers have advanced to designing vehicles that accommodate the mobile dining habits of drivers. That's especially nice to know if you're a roofing contractor who routinely chows down in your truck. In fact, PwC conducted an eye-opening survey that found drivers care more about cup holders than fuel efficiency when purchasing a new vehicle!
ANSWER: The Subaru Ascend, an SUV, has 19 cup holders!
The Nissan Frontier, a mid-size pickup, has stayed true to form for years. In other words, it hasn't changed much. But, there's nothing wrong with that. It's well recognized as a practical work truck for contractors and tradesmen. Maybe that's why it's remained so popular. The Nissan Frontier really does the job for hi-tech roofers who will enjoy its 7-inch color display, rear view monitor, and hands-free Bluetooth phone system. 
"Hey, Alexa. What do you think about my Toyota Tacoma?" In addition to the popular spectrum of tech tools built into today's pickup trucks, the Tacoma has Amazon Alexa who's always nice to talk to when you're rolling down the highway. Plus, she comes in handy for a lot of instant information. The Tacoma has all the rest, too – Android Auto, Apple CarPlay, Bluetooth, voice recognition, three USB ports, and more. It's a light truck without a lot of oomph, which is fine for most roofing contractor needs.  Save some money, save some gas, consider the Toyota Tacoma.
There's something about the Toyota Tundra that exudes strength. It's got a nice build and a powerful V8 engine to back that up. It starts at 19-feet long which is pretty impressive. The Tundra has a huge center console and a really nice control center on the dashboard. With all the tech features of comparable heavy duty trucks, here's one of your finest office-on-wheels!
"It was just an old hand-me-down Ford
With 3-speed on the column and a dent in the door
A young boy, two hands on the wheel
I can't replace the way it made me feel."
Last but not least, there's the Honda Ridgeline. Its hauling and towing capacity isn't the best in the mid-size breed of pickup trucks, but it makes up for that in other ways.  For cargo, many say the Ridgeline is superior for a number of reasons. The truck bed is made from reinforced composite and doesn't really need a bedliner. There's an in-bed power outlet and the truck's tailgate doesn't just fold down, it also swings open! Best of all, the ridgeline has a truck bed audio system, so park it under the eaves and crank up the music!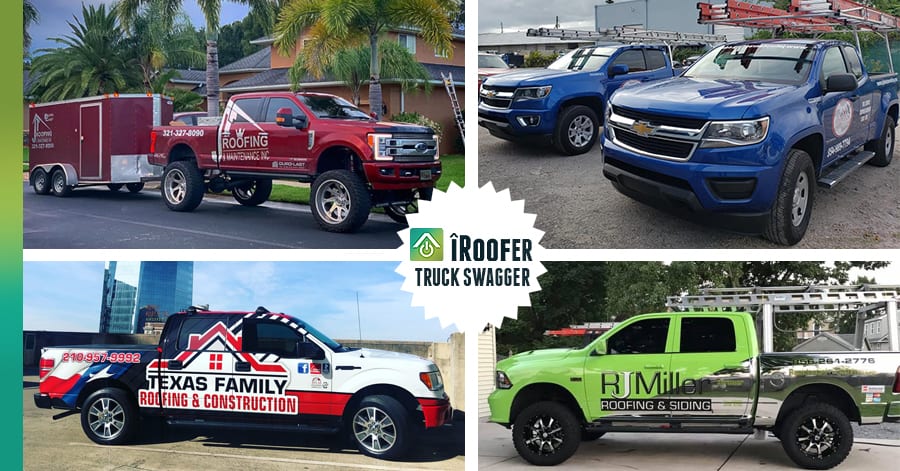 There you have it. Today's hi-Tech roofers, like those who are benefiting from iRoofing, have a plethora of great pickup truck choices to make their transportation more interesting, productive, and impressive. Pickup trucks for roofers are as sophisticated as the gadgets you use for your digital roof measurements, estimates, simulation, and customer contacts. Grace your brand with high tech gear from your roofing truck to your roofing app. Pair your iRoofing-equipped mobile device with your drone and your pickup truck's touchscreen and you can observe overhead images on the big screen of your cool truck because you now have a mobile office that's higher tech than the Neanderthals back at the shop!
Show property owners that your roofing company is not just ready to be on top of their roof but on the apex of modern technology! 
Learn more about each of these 2020 Roofing Trucks in US News & World Report. Just click on the name of each pickup truck.