Strap on the Right Roofing Pouch Tool Carrier for You
When a roofer is told he should consider dropping a little weight around his waist, he (or she) has to chuckle. Wielding heavy tools with grace and dexterity is a roofer's specialty and to help them keep everything they need within arms' reach, they strap that ingenious invention called a tool belt around their haunches. The only weight problem a roofer has is having too little in their roofing tool belt! Instead, they load up to avoid unnecessary trips up and down a roofing ladder.  There are many brands out there and we sought out a few of the best tool belts to share with you. So, buckle up and check out these fine roofing belts.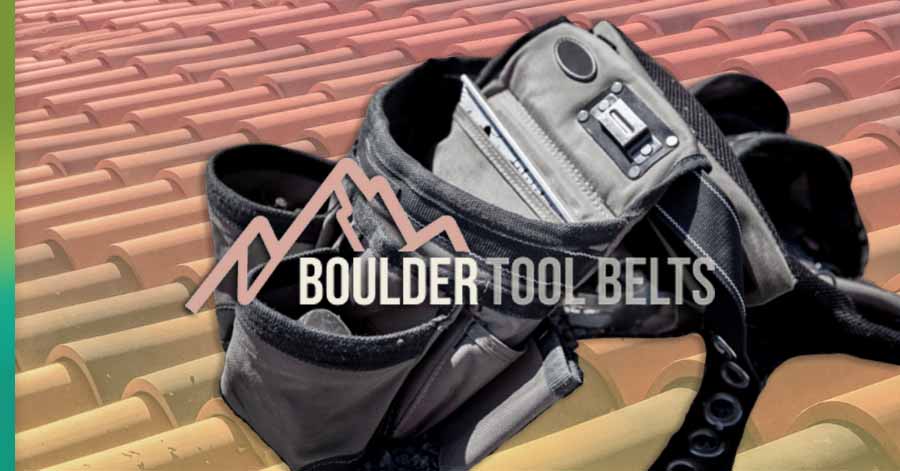 It's nice to know that in a world full of brands that try to be all things to all people, there are a few that are dedicated to perfecting a very specific accessory for roofers – roofing tool belts! With the Boulder Bag Carpenter, the tools you use will always be within a quick, easy reach.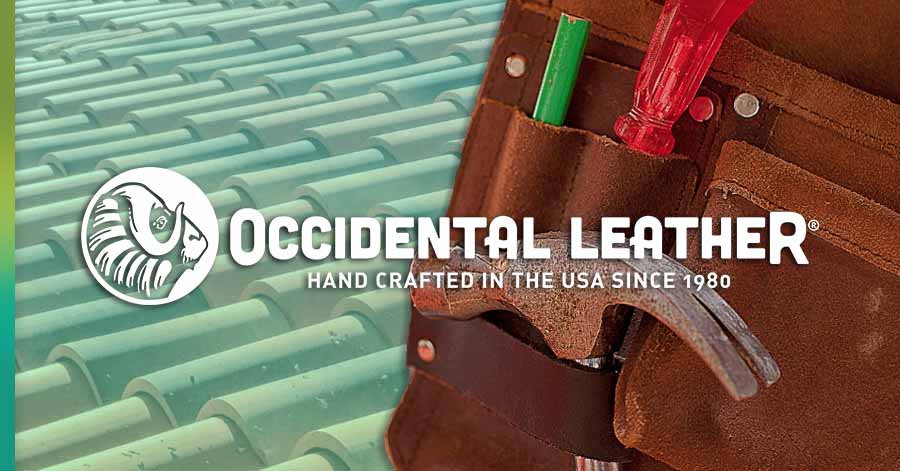 Constructed of premium top-grain, tanned cowhides, leather tool belts by Occidental meet the demands of use under any elements. Copper rivets reinforce this roofing belt and resist rust. Perfectly-placed tool holders keep roofers working strong. Here's a leather roofing pouch tool holder that's truly engineered for the modern builder.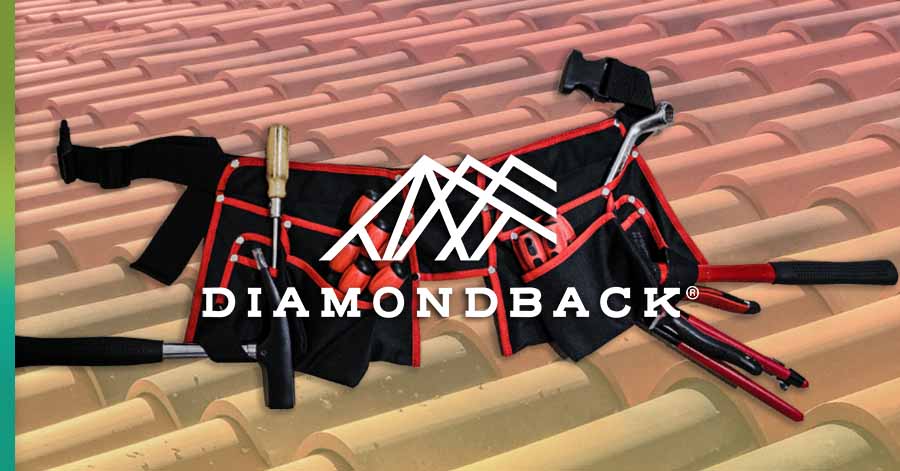 A master carpenter and a chiropractor came up with Diamond Tool Belts in the early 1990s in order to reduce the chance of back injury. Diamondback's GRRand model is specially designed for framers and roofers. When you're on a roof, there's more to focus on than just swinging a hammer or pushing a shingle scraper. You're thinking about safety and balance. Keep your eyes on the job while you reach instinctively into the roofing tool belt's big open pouches – no button or clips to distract and occupy your attention unnecessarily.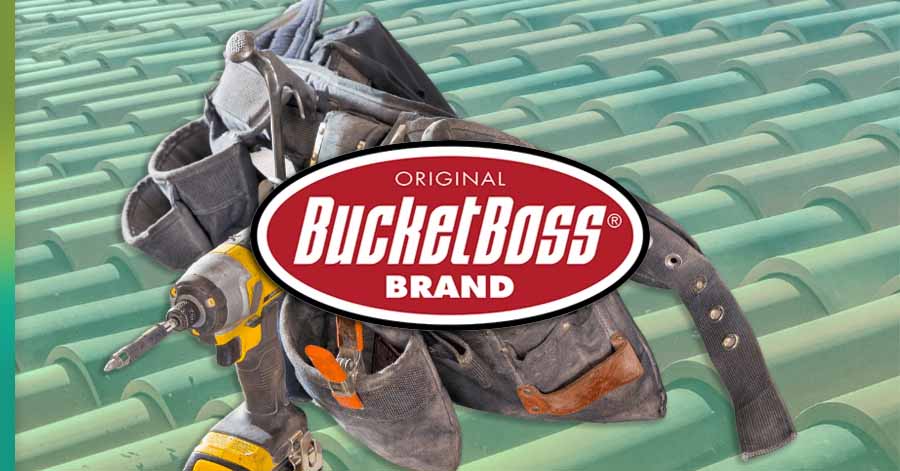 The folks behind Bucket Boss use brains over brawn when it comes to carrying tools around. They got their start with the smart idea of modifying the basic 5-gallon bucket by creating a multi-pocket canvas lining to hold tools and get to them easily! Today BucketBoss makes equally sensible tool belts. Thick steel grommets make adjusting the belt securely and with ease. pouches can be detached and relocated on the belt if needed. There's one steel hammer holder and an additional loop for other tools with handles.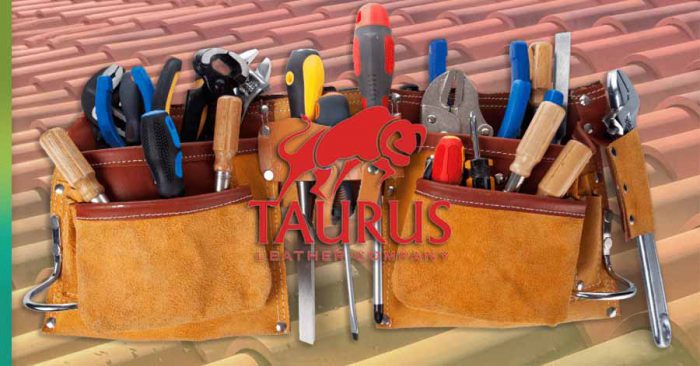 From the roof climbing Kiwis over in New Zealand comes the Super Yankee for right-handers and the Super Yankee for…. you guessed it, left-handers! Both belts are made of thick, indestructible leather and are designed for convenient access to your most important roofing tool – your roofing hammer. Southpaws rejoice, finally there is a piece of roofing equipment made for you, not just those all-to-common righties.

What's in Your Roofing Tool Belt?
Recently, we asked our Facebook followers @iRoofing what they carry in their tool belts. Among the items mentioned were…
Tape measure
Chalk line
Snips
Roofing hammer
Pry bar
Bandage wrap
Coppertone
Gloves
Safety glasses
Face mask
Water bottle
Rubbing alcohol
Hook knife
Coils
H clips
Hand nails
Electrical tape
Finger splint
Elbow pads
Knee brace
Ankle brace
Back brace
Peroxide
Gatorade
Make an Extra Fashion Statement with Roofing Technology
When you know what to wear for roofing greatness, there's only one more item you need to blow the socks off your customers … the iRoofing software for roof measuring, estimating, simulating, and selling roof projects. The app works magnificently on iOS and Android tablets and phones, and it's branded to your specific company. It's time to put technology in your VIRTUAL tool belt!
What to Wear if You're a Roofer
iRoofing has compiled all the recommendations you need on roofing workwear. Visit our other articles on roofing shoes, roofing shirts, roofing pants, and other hot topics… Select a subject from the buttons below and get ideally outfitted for the job!